Extrusion and thermoforming company Par-Pak Europe, the UK division of the Waddington Group, has bought packaging firm Deltaform and its subsidiary Chiltern Thermoforming, to expand its position in the European market.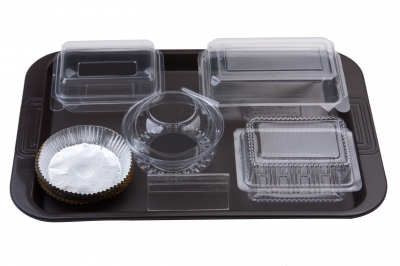 Deltaform and Chiltern Thermoforming will join Par-Pak, and Holfeld Plastics, which has been operating under the Waddington Europe banner since September last year.
Par-Pak currently operates two plants, its own plant in Milton Keynes and Holfeld Plastics in Arklow, Ireland.
Richard Adams and Steve Jones, who founded Deltaform 23 years ago, will continue to work for the newly combined business.
The other key staff will also be retained, said the companies in a joint press statement.
The companies hope that the acquisition will foster their growth and expansion into new markets in both the UK and Europe.
Par-Pak and Holfeld Plastics managing director Kevin Ingram said: "The acquisition of these two highly successful manufacturers reinforces the Waddington Europe brand enabling us to achieve even more accelerated growth and expansion into new markets both in the UK and in Europe.
"Deltaform and Chiltern offer a complimentary portfolio and bring to the table an exciting breadth of products to a vastly extended customer base offering shared values, expertise and the widest customer knowledge."
Deltaform and Chiltern Thermoforming manufacture rigid packaging for the food industry.
Based in the US, the Waddington Group is a global packaging organization that operates in Canada and North America in thermoforming, extrusion and injection moulding, producing premium plastic tableware for the catering and restaurant trades worldwide.
Image: Deltaform and Chiltern Thermoforming engage in packaging for food industry. Photo: courtesy of John Kasawa / Freedigitalphotos.
Source:
http://packagingmaterials.packaging-business-review.com/news/waddington-group-acquires-uk-thermoforming-company-deltaform-060515-4569568