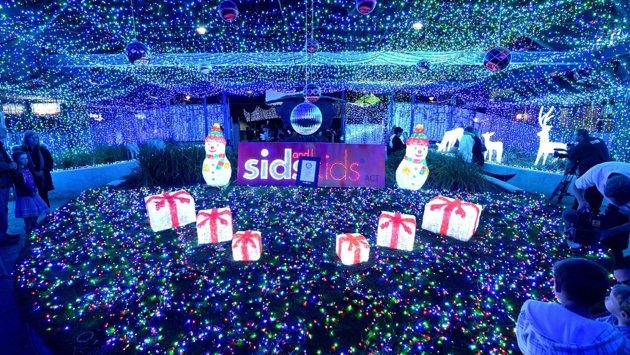 Australian lawyer David Richards has set a world record by stringing up almost 1.2 million Christmas lights at a downtown Canberra mall in the centre of the national capital; the 1,194,380 LED bulbs are the most ever used in a display and beat the previous Guinness World Recods record set in Uzbekistan by 181,540 lights, according to the World Record Academy.
The World's Largest LED Image Display required 120 kilometres (75 miles) of wire, strung together in the shape of three giant Christmas presents.
The Guinness World Records' record for the largest image made from LED lights uses 1,012,840 lights and was created by Oltin yo'l GTL (Uzbekistan), in Shurtan, Uzbekistan, on 23 July 2012.
Richards set a World Record a year ago for the most Christmas lights on a residential property, wrapping his Canberra home with a staggering 502,165 bulbs.
The mall display was assembled with the help of an army of volunteers working for months and powered by electricity donated by a local power company.
Architects, civil engineers, construction companies and sound engineers were all involved in the project. The show will be open to the public free of charge until New Year's Eve, but donations are accepted for a local Sudden Infant Death Syndrome counselling and support serivce.
Source:
http://www.led-search.com/news-view-3588.html