The tenth LED China in Area B of Pazhou Exhibition Hall, Guangzhou,will come to an end today (February 26, 2014). As the outstanding company in LED applications, Absen (in C32, No. 9.2 Pavilion, WeChat: absenled), with its high-end brand image, as well as abundant high-end products, won the recognition from both new and old customers at home and abroad. Various media agencies remarked that Absen's experience pavilion was absolutely the one that enjoyed the most popularity in the tenthLED China.
During the exhibition, the first release of Absen's small-space and big-screen "U1.9" product shocked all the audiences.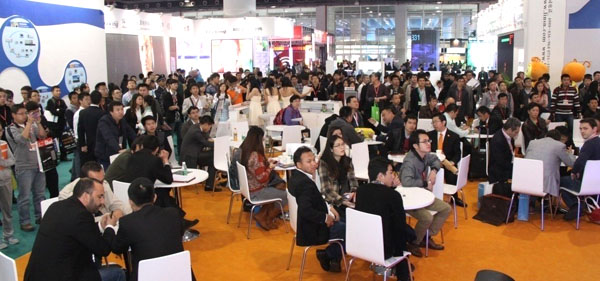 Absen earned the reputation of "popularity king" in the tenth LED China, which it did deserve.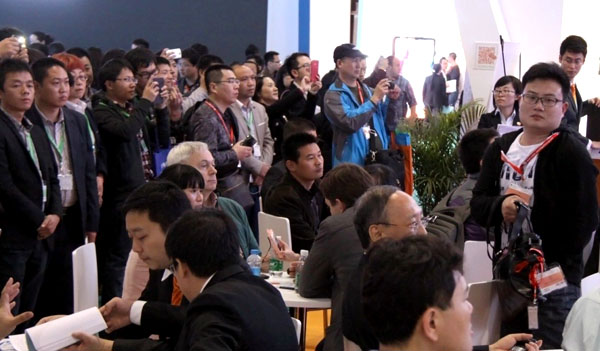 Absen's booth crowded with people at the opening of the new product release meeting of U1.9
On the release of U1.9, many new and old customers competed to come to the stage to experience the new products, and expressed their strong willingness of cooperation. During the exhibition, six batches of customers have placed orders of U1.9 with Absen.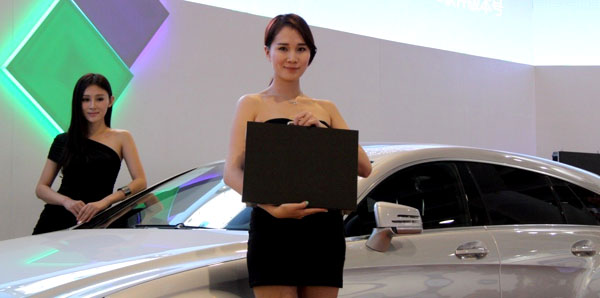 Pretty car models added charm to the new product release of U1.9
According to Zhang Ke, Product Department Manager of Absen, U1.9 is a HD LED display. Itboasts exceptional gray scale representation even when brightness is reduced to 20%. Its in-house developed unique technology successfully solves first line dimming problem, ensuring excellent display uniformity. A specially designed Information Display Window indicates cumulative usage time, working voltage, working temperature and other parameters, which also supports one-button settings and one-button testing.
The product is suitable for supervisionandcontrol centers, radio and television stations, senior conferences, cinemas, shopping malls and other places. As the substitute for LC and DLP products, it can provide high quality display service in information communication, branding, advertising etc..
On the exhibition site, Absen also released another indoor rental HD LED display product - A3Pro..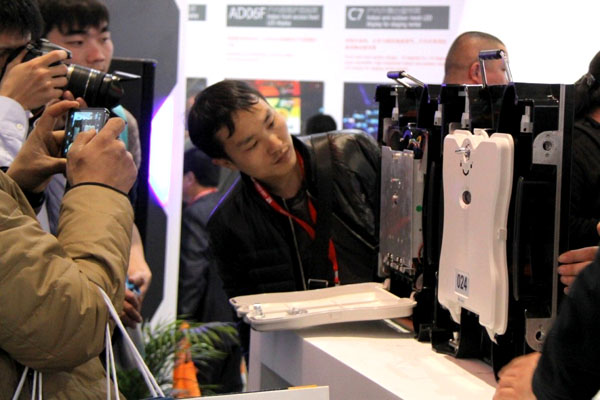 Hot release of Absen's A3 Pro
A3Pro is a smallpixel pitch indoor rental product newly released by Absen at the end of 2013. It adopts the world-leading second generation of pixel calibration technology, thus all calibration data can be simultaneously loaded to the receiving card and the module, avoiding re-calibration when changing the module or the receiving card. Reserving characteristics such as lightweight, thinness,seamless stitching andfront maintenance, A3Pro focuses on the optimization of module maintenance and the modularization of power supply board. With clean and exquisite pictures, it has become the new favorite of LED indoor rental market.
Source:
http://www.led-search.com/news-view-2751.html