January 20th to 22nd ,2013 Shenzhen Chipshow company attended the Sign& Graphic Imaging Middle East Exhibition in Dubai.
Sign and Graphic Imaging Middle East (SGI) exhibition is the most anticipated event of the year in the region for exhibitors and visitors in the signage, outdoor media, screen and digital printing industries.
2013 SGI was held at Hall 1 and Zabeel Halls 1, 2 & 3 in Dubai World Trade Centre, UAE. Over 400 exhibitors from 30 countries and over 10000 trade visitors expected to participate at the 2013 edition of the show. And there were 100 Chinese exhibitors attended this fair.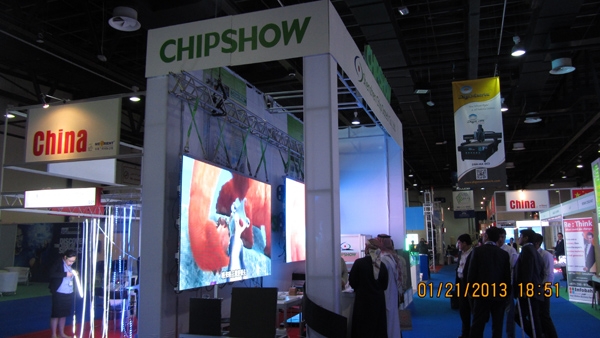 The exhibits of Chipshow:
P4.8 Indoor Cast Aluminium Cabinet
P8 Outdoor Cast Aluminium CabinetP10 Dual-maintenance Cabinet
P16 Ventilation LED Display
P4 Indoor Extrusion Cabinet
P10.4 Outdoor Floor Brick
P10 Flexible LED Module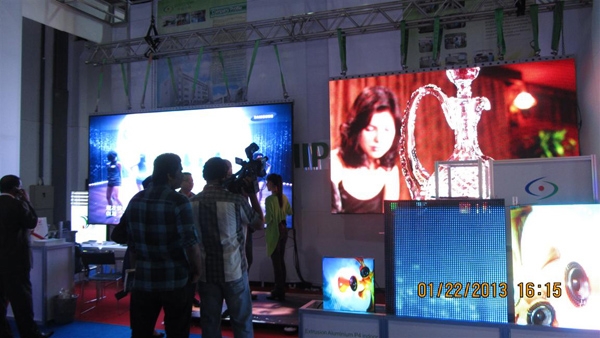 During the exhibition, Chipshow's P4.8 indoor cast aluminium cabinet with the features of lightweight, outward appearance, high precision overall dimension and high definition, obtained good appraise and recognized by visitors
Chipshow P8 outdoor cast aluminium cabinet is compact design and easy-to-assemble and dismantling. With IP65 and definition of 15625 dot/㎡, this LED display is also very popular to the customers.
Source:
http://www.led-search.com/news-view-1526.html