U.S. specialty jewelry store sales fell 7.1 percent year on year to $2.734 billion in November -- the latest sign that jewelers in the U.S. have been facing economic headwinds.
Furthermore, the sales figures from November, the month that marks the beginning of the Christmas-shopping season, reflected the sharpest drop in monthly sales since April 2012 when they fell 10.3 percent year on year to $2 billion. The November results followed a 3.9 percent decline in October.
Still, specialty jewelry store sales have managed to increase 2.2 percent year on year to $27.472 billion for the first 11 months of 2014.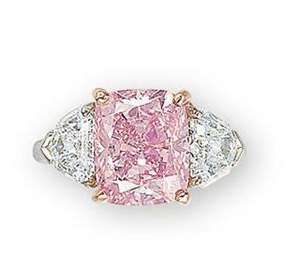 Meanwhile, as reported earlier on Rapaport News, U.S. jewelry and watch sales across all channels rose by a preliminary 1.4 percent year on year to $7.127 billion in November, but that figure is subject to several revisions. Rapaport News estimates that sales across the entire U.S. jewelry and watch sector have risen 2.1 percent to $63.58 billion for the first 11 months of the year.
Industry insiders who spoke with Rapaport News generally agreed that jewelry and watch sales were weak in November; however, they believed growth estimates for the Christmas season were "ok" given a broad-based sales increase in December. The December data will come out in a few weeks.
But buying trends across the U.S. consumer marketplace continue to shift as the jewelry industry's share of advertising is declining, Philippe Mellier, the CEO of De Beers, told Forevermark partners in Manhattan on January 7. Mellier stated that U.S. Christmas retail sales for the jewelry sector rose by low-single-digit percentages, with 74 percent of Forevermark shops either flat or slightly up from 2013.
Mellier also noted that millennials, "the oxygen of future U.S." diamond sales, seek uniqueness and ethical reassurance from products they buy. "It is vital that we develop programs that both excite and build trust in diamonds if we are to engage the consumers of the future."
Advanced estimates for department store sales in December fell 0.3 percent year on year to $23.821 billion, while total retail and food services sales rose 3.2 percent to $442.9 billion. Retail trade sales increased 2.6 percent.
The National Retail Federation (NRF), which predicted that Christmas season retail sales would increase 4.1 percent for the months of November and December combined, concluded that sales rose 4 percent year on year to $616.1 billion.
NRF's chief economist, Jack Kleinhenz, said, "While December's figures are disappointing, holiday sales in 2014 are the best we've seen since 2011. We remain positive about the future and expect to see consumers continue to benefit from the extra income gained from an improved job market and the dramatic fall in gas prices. It is important to recognize that December is a very difficult month to adjust for seasonal forces because of holiday spending and this could explain in part this month's volatility."
Matthew Shay, the president of the NRF, said, "Today's Christmas retail sales results are welcome news for our industry and for our economy. There is every reason to believe that we have moved well beyond the days of consumer pessimism and that the trajectory for retailers continues to point up."
Source:
http://www.diamonds.net/News/NewsItem.aspx?ArticleID=50084