The government of India recently permitted 51% foreign direct investment (FDI) in multi-brand retail. However, when fibre2fashion spoke to a few leaders in the apparel and garment retail sector earlier, they admitted that the policy was not clear to them.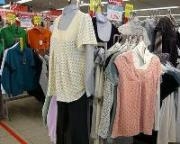 Fibre2fashion attempts to make the policy on 51% FDI in multi-brand retail simplified for our global readers from around 190 countries. Excerpts have been taken from a paper released by PricewaterhouseCoopers (
PWC
) India.
The contours of the new policy are set out below:
Multi brand retail trading:
•
Minimum US $100 million investment by foreign investor.
•
At least 50% of total FDI to be invested in 'back-end infrastructure' within three years of first tranche.
•
At least 30% of the value of procurement of manufactured and processed products to be sourced from Indian 'small industries' (those that have a total investment in plant and machinery not exceeding USD 1 million).
•
For convenience of initial roll-outs, the sourcing compliance requirement for first 5-years has been averaged. After this period, it will be annual compliance.
•
Stores will be set up only in cities with a population of more than one million as per the last census.
•
Stores can be set up only in those states that are notified by the government as having agreed or agreeing in future to allow FDI in multi-brand retail trading.
•
States that have been currently notified include Andhra Pradesh, Assam, Delhi, Haryana, Jammu and Kashmir, Maharashtra, Manipur, Rajasthan, Uttarakhand, Daman and Diu and Dadra and Nagar Haveli (union territories).
•
Given this, Mumbai, Pune, Delhi, Nagpur, Hyderabad and Jaipur are some of the cities where retail stores will currently be permissible.
•
Companies with FDI cannot undertake multi-brand retail trading through e-commerce.
A high-level group, under the Minister of Consumer Affairs, may be constituted to examine the issues concerning internal trade. This group is expected to make recommendations for reforms accordingly.
If you are a foreign retailer entering or expanding in the Indian market, you will need an Indian joint venture partner, to evolve strategy around store location, back-end infrastructure and procurement contracts and to obtain necessary regulatory approvals both at the centre and state levels. The process of set-up (i.e. market analysis through to store opening) can take a minimum of 18 months for any new entrant.
If you are an Indian retailer, existing operations will need to be restructured to meet policy conditions for a potential FDI partnership.
On 20 September 2012, the government of India issued a notification that will go a long way in developing India as an important market for single-brand players. Single-brand retail trading rules have been simplified by making them more business friendly.
Single brand retail trading:
The earlier FDI policy on this segment of the retail trading window allowed 100% FDI, with government approval, subject to the following key conditions:
•
Products should be only of a single brand.
•
Products should be an international brand.
•
Products should be branded during manufacture.
•
The investor should be the brand owner.
•
Thirty per cent should be mandatorily sourced from small enterprises of the value of goods sold. (Not applicable in case the FDI was capped to 51%).
Realising the difficulty in complying with the sourcing condition, considering single-brand retail players typically deal with speciality and hi-tech products, the government has now enabled 30% sourcing to be undertaken from anywhere in India.
Only a preference has been stipulated to use small and medium enterprises for sourcing. For convenience of initial roll-outs, the sourcing compliance requirement for first 5 years has been averaged. After this period, it will be annual compliance.
Additionally, the sourcing commitment will now be counted on the basis of the value of goods 'purchased' as against the earlier value of goods 'sold'. The policy now also permits a person other than a brand owner (e.g. licensee/ franchisee) to invest into a single-brand retail company on a territorial exclusivity basis.
It further clarifies that companies with FDI cannot undertake single-brand retail trading through e-commerce.
•
If you are an international brand entering India and do not wish to have an Indian joint venture partner, then you need to evolve a sourcing strategy along with your Indian market retail strategy and obtain necessary government approvals.
•
You may also be looking at acquiring your existing licensee or franchisee in India. Therefore you will need to additionally undertake due diligence, valuation and evolve a transaction structure.
•
If you already have an existing joint venture in India, you may be looking at exiting the Indian joint venture partner and hold your Indian retail operations in entirety. You will need to address issues relating to sourcing strategy, exit valuation, tax structuring and obtain necessary government approvals.
•
You may be a homegrown international brand looking at realising value in your existing retail business or raising new funds to drive your future growth.
With India poised to become the fifth largest consumer market globally by 2020, the country has become integral to the growth plans of all global retailers and brands. Strong macroeconomic fundamentals and India's demographic advantages (e.g., a 350-million strong middle class, a large youth population where 50% are under 25, rising income and aspiration levels, etc.) also support the structural growth of India's retail sector.
The market size is estimated at around US $500-520 billion. Organized retail currently has a penetration of about 6 - 8%. However it is anticipated to grow at five-year CAGR of 19-20%. The low penetration of organised retail indicates that strong growth potential exists for modern trade players.
The demand drivers include - rising income levels, increased urbanization, growing aspiration levels and appetite to experiment and easy credit availability. The supply drivers include - new entrants, expansion plans of existing players, infrastructure augmentation and emergence of new categories
The retail market is expected to reach US $1.3-1.5 trillion by 2020. Organised retail is expected to grow at a CAGR of 15 to 20%, outperforming the overall retail sales growth of 12 to 14% from 2009 to 2014.
Source:
http://www.fibre2fashion.com/news/apparel-news/newsdetails.aspx?news_id=116067