Scientists at Universidad Carlos III de Madrid's (UC3M) Applied Artificial Intelligence Group (GIAA) and the Systems Intelligence Laboratory (LSI) have jointly developed a new technology, which is aimed at enhancing car GPS accuracy by up to 90%.
Incorporating a conventional global positioning system (GPS) signal with other sensors such as accelerometers and gyroscopes, the system will reduce the margin of error in finding a location.
UC3M's GIAA Enrique Martí said: "This software is based on an architecture that uses context information and a powerful algorithm (called Unscented Kalman Filter) that eliminates the instantaneous deviations caused by the degradation of the signals received bythe GPS receiver or the total or partial loss of the satellites."
The sensor fusion based system can be installed in any car at a very low cost and may eventually be operated on smartphones.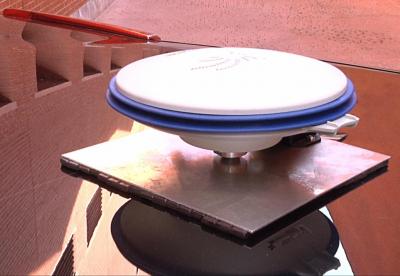 UC3M Systems Intelligence Laboratory researcher David Martín said: "We have managed to improve the determination of a vehicle's position in critical cases by between 50 and 90%, depending on the degree of the signals' degradation and the time that is affecting the degradation on the GPS receiver."
The margin of error of commercial GPS installed in cars is about 15m in an open field, where the receiver can easily be visible from the satellites, while in cities the signal bounces off buildings and trees, which would affect the calculation of a vehicle's position.
"This occurs continually, but commercial receivers partially solve the problem by making use of the urban maps that attempt to position the vehicle in an approximate point," Martín said.
"These devices can indicate to the driver approximately where s/he is, but they cannot be used as a source of information in an Intelligent Transport System like those we have cited."
The system works by reverting to essentially predicting the location and may be sufficient for in-car navigation systems, while it is considered not be suitable for automated vehicles.
Additionally, researchers are also planning to develop a system, which can be operated via smartphones.
"We are now starting to work on the integration of this data fusion system into a mobile telephone, so that it can integrate all of the measurements that come from its sensors in order to obtain the same result that we have now, but at an even much lower cost, since it is something that almost everyone can carry around in his pocket," Martí said.
Source:
http://automobiletechnology.automotive-business-review.com/news/spanish-scientists-develop-more-accurate-gps-technology-for-cars-140213