Recently QS-TECH successfully completed the double-sided outdoor full color LED displays project in Denver, America As reported, this project adopts Artemis 16mm LED display with height P520 * width P160 and each side is 22.12sq.m. They are mainly used for advertising information release.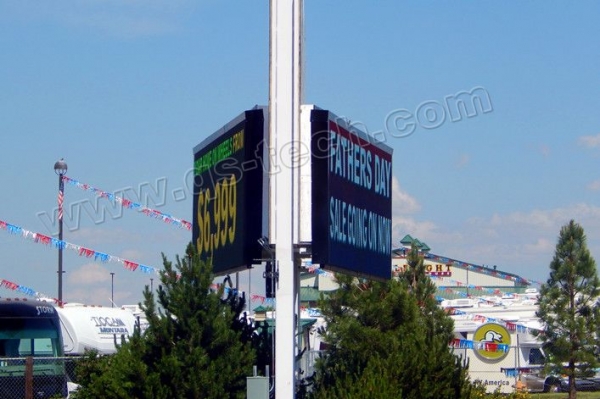 The client hopes to stimulate the marketing by displaying RV advertisements on the full color LED Display. RV (Recreational Vehicle) is a kind of motorhome which is pretty popular in America and suitable for entertainment and recreation, usually it costs hundreds of thousands of dollars; Amercans love to drive RV for mountain climbing or camping.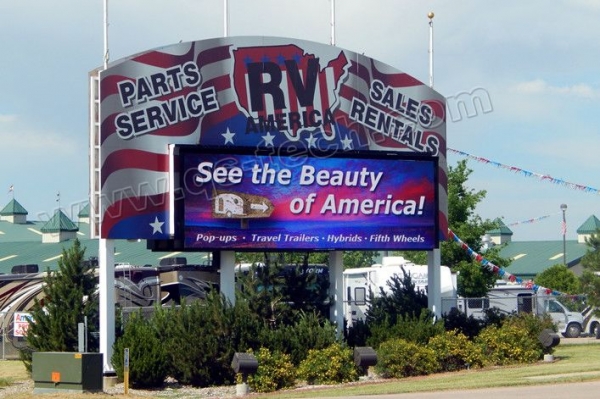 People can see the full color LED displays are showing the clear and colorful images vividly in the very sunshiny day; the QSTECH product catches people's eyes so easily by its high brightness and wide viewing angle. The customer sent the completion photos and said the sign looks great and they're very happy!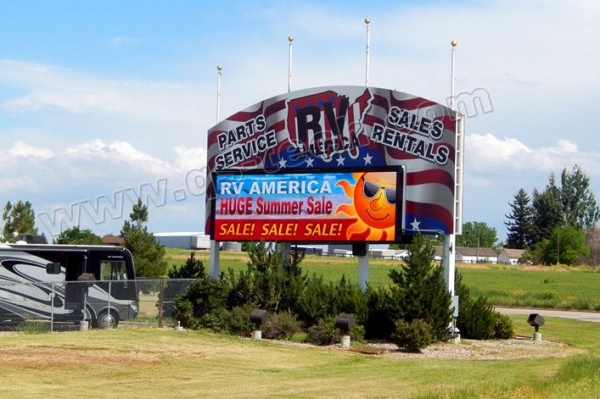 This project is another typical case of QS-TECH products for the outdoor advertising information broadcasting.
About QS-TECH
QSTECH has 20 years' experience of LED display researching, manufacturing, testing and marketing. As the pioneer of China LED display field, the first outdoor full color LED display in China was made by QSTECH in 1996. QS-TECH is the sole sponsor of led displays for 2005 East Asia Games in Macao. In 2008, QSTech led displays were successfully installed for Beijing Olympic Games, which include National Stadium, Beijing subway, Beijing meteorological forecasting display system, volleyball gym and Beijing traffic management system. Until now, People from more than 50 countries could attain sports, traffic, commercial and other needed information through tens of thousands of QSTECH display all over the world.
Source:
http://www.led-search.com/news-view-2000.html