Anheuser-Busch InBev (AB InBev) has agreed to sell SABMiller's Chinese beer business to China Resources Beer Holdings for $1.6bn, in an effort to gain regulatory approval for its pending acquisition of SABMiller.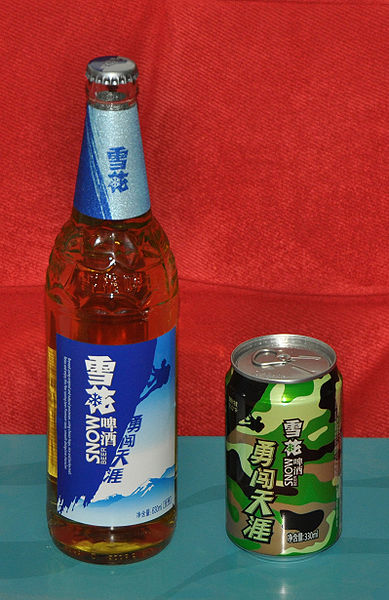 The Chinese government-controlled company has agreed to take over 49% stake in the joint venture known as CR Snow, in a deal which would give the Chinese company full control over Snow.
China Resources and SABMiller had formed the joint venture since 1994.
With the deal, AB InBev has moved a step closer to complete its £71bn acquisition of SABMiller, and the Belgian brewer expects to close the acquisition in the second half of 2016.
Anheuser-Busch InBev said in a statement: "This announcement represents the next step in AB InBev's continued commitment to proactively address regulatory considerations in its recommended acquisition of SABMiller."
"The agreement with CRB is conditional on the successful closing of the recommended acquisition of SABMiller by AB InBev as announced on 11 November 2015, which itself contains certain regulatory pre-conditions and conditions."
If the deal is approved, AB In Bev would be able to build strategy to enhance its profit margins in China, which is characterized by low-price, competitive scenario.
China is said to be world's largest beer market in terms of volume and has accounted for more than half of the beer industry's total volume increase in the past 10 years, reported The Wall Street Journal.
For China Resources Beer Holdings, the takeover is expected to make it the largest brewer in China with expanded market share.
Following the sale of Snow, AB InBev's Chinese business will continue to focus on its Budweiser and Harbin brands.
The latest move by AB In Bev reflects its approach in the US and Europe. In the US, the company negotiated a sale of SABMiller's stake in MillerCoors to Molson Coors Brewing and in Europe it is in discussions with Asahi Group to offload SABMiller's Peroni and Grolsch brands.
Image: CR Snow to be owned by China Resources Beer Holdings. Photo: Courtesy of Yoshi Canopus/Wikipedia.
Source:
http://www.drinks-business-review.com/news/ab-in-bev-to-sell-sabmillers-chinese-beer-business-to-china-resources-for-16bn-4826675