Adidas has partnered with Parley for the Oceans, a program dedicated to raising awareness about fragility of oceans and to collaborating on projects that can end their destruction.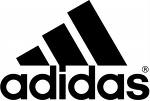 Together, Adidas and Parley for the Oceans will implement a partnership initiative built on three pillars; Communication and Education, Research and Innovation as well as Direct Actions against Ocean Plastic Pollution.
According to an Adidas press release, the partnership is an example of its open-source innovation approach, to engage with partners, crowd-source ideas and co-create the future of the industry.
"Among others, this collaboration will accelerate the creation of innovative products and integration of materials made of Ocean Plastic waste into the product offer of the Adidas brand as of 2016," it added.
"The conservation of the oceans is a cause that is close to my heart and those of many employees at Adidas Group," said Eric Liedtke, Adidas Group executive board member responsible for global brands.
"By partnering with Parley for the Oceans we are contributing to a great environmental cause and we will co-create fabrics made from ocean plastic waste which we will integrate into our product," Liedtke added.
This partnership builds on the company's strong track record in product sustainability, one of the key pillars of the Adidas Group's sustainability strategy.
"Constantly looking into new and smarter ways to make its products better, this collaboration will also further strengthen ties with consumers by allowing them to be part of the solution," Adidas said.
As a first step, Adidas Group has also decided to phase out the use of plastic bags in its own retail stores.
"Our oceans are about to collapse and there is not much time left to turn it around and nobody can solve this alone, so everyone has to be part of the solution," Cyrill Gutsch, founder of Parley for the Oceans said.
"We are extremely excited about this partnership as there is no other brand that carries the culture of collaboration in the DNA like Adidas," Gutsch noted.
"Together, we will not only focus on creating the next generation of design concepts, technologies, materials and products," he added.
"We will also engage consumers, athletes, artists, designers, actors, musicians, scientists and environmentalists to raise their voice and contribute their skills for the ocean cause," Gutsch observed.
"In 2014, we brought sustainability to our own stores when we introduced our first 'green' retail concept in our HomeCourt store in Nuremberg, Germany," Frank Henke, vice president for global social and environmental affairs said.
"The partnership with Parley for the Oceans has already led us to reassess some of our business practices like stopping use of plastic bags in our stores which is also the right thing to do," Henke explained.
Source:
http://www.fibre2fashion.com/news/apparel-news/newsdetails.aspx?news_id=171908