Graduates who have completed a three-month internship are likely to earn£1,500 more in their first year of work than those who have not,a study has found.
The research from Inspiring Interns found that graduates who had secured a usually unpaid internship achieved an average starting salary of£19,400 when they entered full-time work.However,graduates who chose to go directly into a full-time role from university had an average starting salary of£17,900.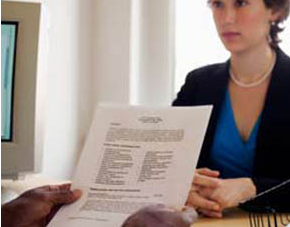 The study included 350 graduates who left UK universities between 2011 and 2012.
Ben Rosen,chief executive of Inspiring Interns,said graduates who have experience as an intern prove to be extremely valuable to employers.
"These statistics confirm the importance of work experience in the current employment landscape,Employers are no longer only interested in a graduate's degree,"he said.
"Internships serve as a vital bridge between university and the job market,giving graduates the chance to expand their skills and demonstrate commercial excellence,"added Rosen.
Inspiring Interns claimed that 66%of graduates on its own internship scheme are offered a job at the end of their placement.
"Graduates should take heart that a placement on a graduate scheme no longer represents the only route to success in the graduate job market,"said Rosen."Internships,both paid and unpaid,offer an important and credible alternative."
Are apprentices used as cheap labour?
Conversely,a supply chain maintenance business in the North-East has slammed short-term apprenticeship schemes for not having any lasting benefit,and are therefore being used by some companies as a way to recruit cheap labour.
Mike Heslop,who owns IT hardware maintenance firm Centrex Services,said short-term apprenticeships are not long enough and do not always offer a guarantee of employment at the end.
"After speaking to candidates on Centrex's training programme,I firmly believe some companies are using these six-month schemes to take advantage of the 2.5 million unemployed young people in the UK.
"I worry they are recruiting young people as cheap labour to plug skills gaps,with no intention to develop their skills or offer full-time employment."
Heslop said short-term apprenticeships cannot offer enough on-the-job experience to provide real benefits to the individuals who take part and questioned the quality of training apprentices receive.
Source:
http://www.computerweekly.com/news/2240164224/Internships-help-graduates-land-better-paid-jobs-study-finds