On March 29, 2013 there was a new addition to the world of unusal bridges. This new bridge is located in Vietnam and looks like a mystical protector for the cars that cross and the water that is below. The Dragon Bridge sits over the Han River in Da Nang and celebrates the 38th anniversary of the Da Nang liberation.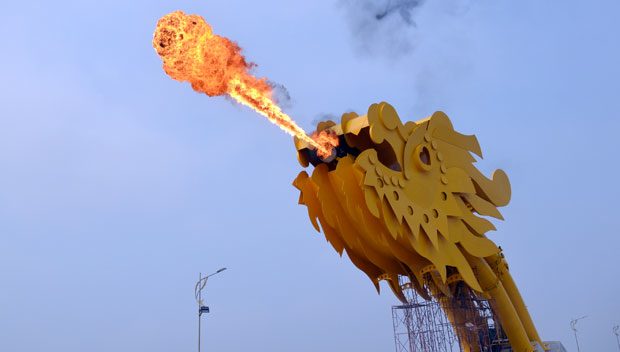 Source Paste Magazine
Although this dragon bridge does more than just ease traffic congestion, it also breathes fire and water! The six-laned Rong Bridge in nearly a half a mile long and resembles a dragon flying out to sea. With the combination of water, special lighting effects and actual fire it doesn't only seem like the dragon is breathing fire, it really is!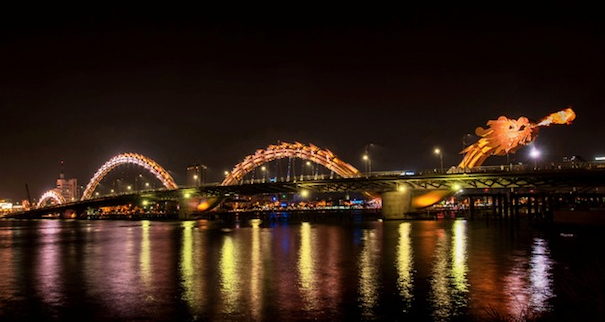 Source Paste Magazine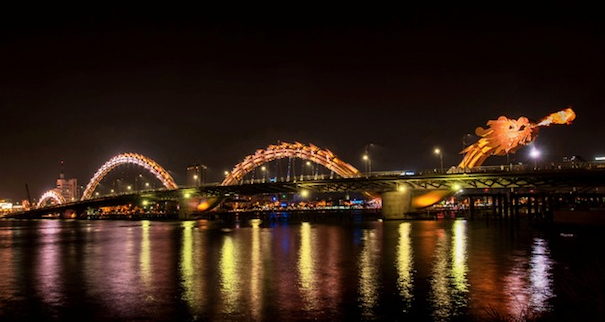 Source Paste Magazine
The bridge is outfitted with a Philips LED lighting system that includes 15,000 color changing LED lights. In addition, the dragon is capable of releasing bursts of fire or sprays of water from its mouth. Get a sneak peek in the video below.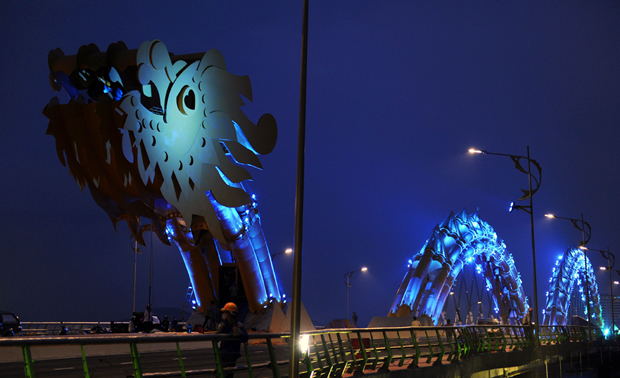 Source My Modern Met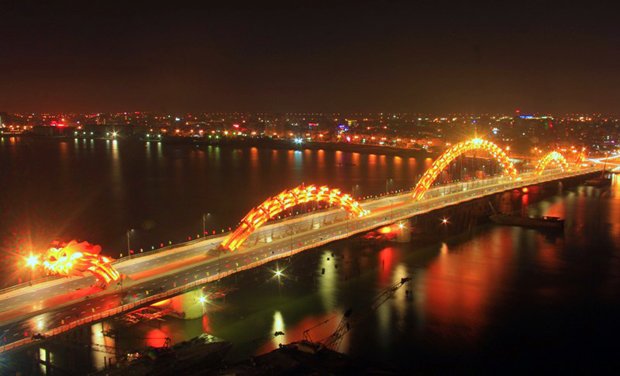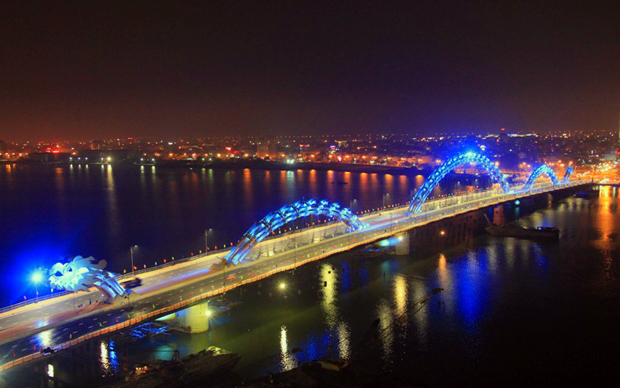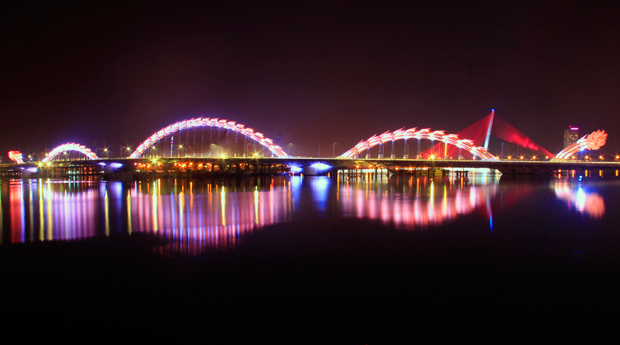 Source:
http://www.lightpublic.com/lighting-articles/vietnams-fire-breathing-dragon-bridge/