Inkd Apparel has unveiled a website, which allows consumers and businesses to design and customise t-shirts, sweatshirts, sweatpants, hoodies, caps and hats, polos, dress shirts, workwear, and outerwear.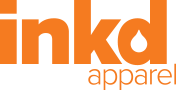 As per an Inkd Apparel press release, using an online custom design tool, consumers can use one of many available templates, upload their own image or photo, or use some of the available high-quality artwork.
"Text in many different fonts and sizes can also be added and the design options and combinations are virtually limitless, with resources to produce in any quantity," it said.
"It is a great option for anyone looking for customised clothing including local businesses, high schools, colleges, and bars and restaurants," the apparel producer added.
Explaining its modus operandi, Inkd informed that direct to garment (DTG) is a state-of-the-art decorating technique where digital images are printed directly onto the garment.
"Unlike heat and iron-on transfers, DTG printing creates a vibrant image with good durability and washability," it informed.
Embroidered apparel features designs or logos that are sewn directly onto garments using multi-head embroidery equipment.
Screen printing is a tried-and-true decorating technique where each colour of a design is digitally etched onto mesh screens via a light-sensitive emulsion.
Ink is machine-pressed through the mesh directly onto the fabric and then cured under high temperatures.
Another technique, laser etching is a cutting-edge laser technology, used to melt polyester fibres in a garment and produce a tone-on-tone look with zero added weight.
"This process is perfect for any performance fabrics and is not recommended for use on black or white garments," Inkd observed.
With appliqué, layers of fabric are laser cut based on custom artwork and each layer is then sewn onto a finished garment.
Another process, HiDef screen printing is a unique high-definition screen printing process that allows photorealistic designs to be printed directly onto garments.
Here all designs are printed with a 4-colour process at 120 LPI to create eye-popping prints and is a perfect choice for photography-dependent designs.
Inkd Apparel is a full-service, wholesale factory-direct custom apparel company based in Chicago and provides high quality artwork and customer service.
The team at Inkd Apparel has over 25 years of experience creating high-quality, cutting-edge, custom decorated apparel for some of the largest retail brands in the country.
It has the equipment to produce just about any custom apparel project including screen printing, embroidery, direct-to-garment printing, appliqué, hi-definition screen-printing, and laser etching.
Source:
http://www.fibre2fashion.com/news/apparel-news/newsdetails.aspx?news_id=173400