Mid-market pan-European investor Aurelius has acquired Europe's leading ethical plastic bottle recycler Eco Plastics for an undisclosed amount.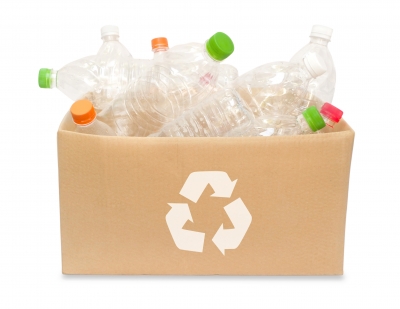 With this investment, Aurelius will supply its highly specialised operational improvement capabilities and financial support to the company's current operations.
Eco Plastics is considered to be one of the world's biggest reprocessing plants and is based in Hemswell. It is equipped to sort close to 150,000 tonnes of mixed bottles annually and represents around 35% of UK's total annual bottle collection.
Coca-Cola Enterprises had a 50% stake in the company.
Aurelius managing director Tristan Nagler said: "AURELIUS is delighted to have acquired ECO Plastics which has a strong position in the UK marketplace. For customers, suppliers and partners it will be business as usual, and we are committed to working with the Company to deliver long term, sustainable growth.
"Aurelius has a strong track record in the industrials sector, providing both operational improvement as well as financial support to businesses. We are extremely excited about the future prospects of this business."
Eco Plastics founder and deputy chairman Jonathan Short, commented: "This news is not just a vote of confidence in the future of ECO Plastics, but a vote of confidence in the promising future of the UK's fast growing recycling sector.
"Working with Aurelius will take the Eco Plastics story to the next level. This new owner will not only bring in new expertise and financial resources, but also a shared commitment to the development of a more sustainable, circular economy in the UK."
Eco Plastics began reprocessing post-consumer plastics in 2006 and has invested over £17m over the last five years which has quadrupled its processing capacity and tripled the factory footprint.
It was also the first UK company to receive food grade accreditation in 2009.
Eco Plastics' CEO, Chris Brown, added: "We are looking forward to working closely with AURELIUS as we enter this new chapter of the ECO Plastics story. Their involvement will bring significant operational expertise and financial support that will move the world's largest and most sophisticated plastics reprocessing plant to another level, building on its position at the forefront of the UK's plastics recycling sector."
Before Eco Plastics, Aurelius has also acquired Wellman International which is supposed to be Europe's largest recycler of PET bottles and a leading producer of polyester staple fibre products.
Image: Eco Platics sorts close to 150,000 tonnes of mixed bottles annually. Photo: courtesy of Natara/freedigitalphotos.net.
Source:
http://recyclable.packaging-business-review.com/news/aurelius-acquire-plastic-bottle-recyclers-eco-plastics-151214-4468056