After acquiring a stake in a U.S. medical device firm last year, the world's biggest electronics manufacturer is in now talks with another medtech company.
Brian Buntz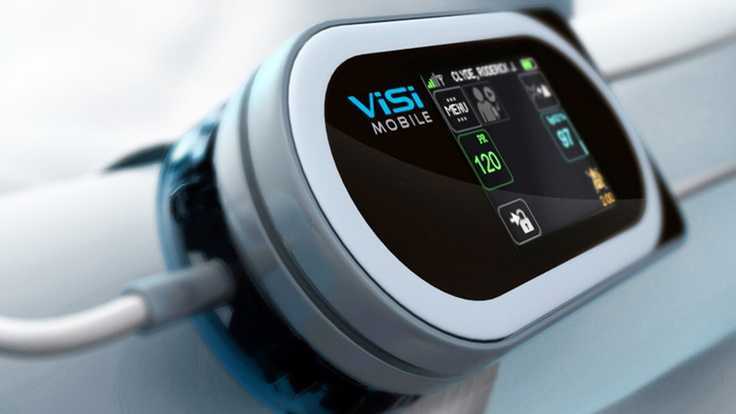 Foxconn is now making components for the ViSi Mobile device from Sotera Wireless. The company will likely expand its medtech contract manufacturing business, according to WSJ.
Contract manufacturing juggernaut Foxconn (Tapei, Taiwan) is working with Varian Medical Systems (Palo Alto, CA) to distribute that company's radiation therapy technology in China, according to a report from The Wall Street Journal.
Foxconn, which received widespread media attention in 2012 for mistreating workers, became a part-owner of remote patient monitoring firm Sotera Wireless (San Diego) last year. Under the deal, Foxconn would manufacture sensors and batteries for Sotera's ViSi Mobile technology while also distributing the technology in China. Though the monitor manufactured in the United States, Sotera may ultimately turn have Foxconn make the products in Asia, the Journal reported.
Foxconn has been working to diversify its business lately in other ways as its biggest client, Apple, diversifies its supplier base. It is reportedly also considering striking a deal with Sharp. It also has invested in Snapdeal.com, an Indian e-commerce startup also backed by eBay, as well as in telecom services and mobile software. Last year, it announced plans to launch a chain of health resorts, staffed by psychologists, nutritionists, and physical therapists.
The company hopes that its healthcare business will bring in $200 million by 2020, which is dwarfed by the company's current revenue of $130 billion.
Still, Foxconn may have found a profitable niche in the medtech contract manufacturing market. The Wall Street Journal cites research from PA Consulting Group that predicts that the global market area will expand from 2013 from $23 billion in 2013 to $35 billion next year—a 52% increase in three years. The margins for contract manufacturers are also much higher for medical device projects—in the ballpark of 23–25% compared with 4–7% for consumer electronics, according to PA Consulting Group.
Source:
http://www.qmed.com/news/iphone-assembler-entering-medtech-market