Published by Elaine, March15, 2015
What is B2B website?
B2B is the abbreviation of Business to Business. Let's take a look at the Wikipedia definition:
Business-to-business (B2B) is commerce transactions between businesses, such as between a manufacturer and a wholesaler, or between a wholesaler and a retailer.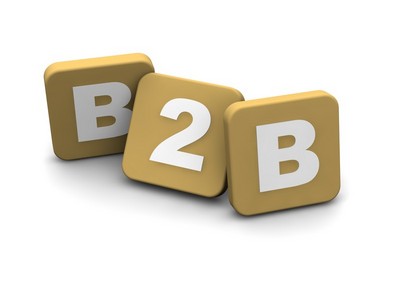 Undoubtedly, a B2B website is online platform where the B2B transactions take place. It can be a trade between a manufacturer and a trader, or a merchant, a wholesaler and a distributor, and between a wholesaler and a retailer. Few of consumers directly transact on B2B websites.
What are the popular B2B websites in China?
If you are aiming to take up B2B business in China, you had better find out some good B2B ecommerce websites in China.
Popular B2B websites in China:
Alibaba.com
Tradekey.com
Ecvv.com
Globalsources.com
There are some other brands of B2B websites in China. You can search and compare from some websites review site.
What are B2B websites do?
B2B websites are also called B2B directories. All of them have their own database of products and China manufacturers. The users are almost B2B businessman. On one hand, China suppliers display their product on the B2B platform, on the other hand, the global buyers can also sign up and contact with China manufacturers on the website. And there are also lots of business experts, traders and retailers active in these ecommerce trade platform.
1. Served as Products Directory.
2. Served as Manufacturers Directory
3. Be your online business consultant.
4. Some offered more trade opportunities, such as trade shows, trade magazines, and trade meetings.
5. Your local guide for b2b business.
Made in China Products are distributed worldwide nowadays. There are some transactions that may take place on B2B websites in China like these.
How to import China products from these B2B sites?
With these b2b websites, you can easily import products from China. Among the above B2B websites, Made-in-China.com is a leading B2B ecommerce trade platform in China with 17 years history. The B2B websites had served numerous manufacturers (China suppliers), wholesalers and global buyers in their B2B transactions, helping connecting buyers with China suppliers. Here is a step by step guide about how to source on Made-in-China.com.