Members of the Taiwan LED Street Lighting Alliance, in view of large growth potential for indoor LED lighting demand, on December 24 announced its transformation as the Taiwan LED Lighting Alliance to boost application of LED lighting.
Its main tasks are to promote vertical integration in LED lighting industry as well as international and cross-strait industry cooperation, keep an eye on global development of LED lighting specifications, consult with the Taiwan government for setting industry standards and policies, and provide LED lighting education and consulting services.
The growth in the LED market has been less than expected in 2012 but firms have been optimistic about the growth of corporate LED indoor lighting in 2013. Taiwan-based LED packaging house Everlight predicts LED lighting revenues to account for 15-20% in 2013 while Delta Electronics expects LED lighting shipments to increase by 200% in 2013. Genesis Photonics believes the high-end LED product market will not see oversupply in 2013, hence the firm plans to target medium- and high-price ranges and high-value LED lighting products for the commercial lighting market.
According to market research, the compound annual growth rate (CAGR) of the global LED lighting industry from 2010-2020 is 32%. By 2020, the global LED lighting market output value will reach EUR55 billion (US$72 billion). In particular, the market output value of products with higher price such as LED lighting fixtures and systems will reach EUR36.6 billion in 2020. In addition, due to government policies, economic development, and preference, Asia will become the world's largest LED lighting market.
Chiang-Hsiung Tong, vice president and general director of Taiwan's Industrial Technology Research Institute (ITRI), pointed out that having household LED lighting is an inevitable trend and in the future, Taiwan-based LED industry players need to have advanced technology, standards, distribution channel and brand to lead the global market.
Genesis noted that the industry has been expecting possible oversupply in the LED chip market as China-based capacity continues to expand but China's LED has been focused on low-power product. Taiwan-based firms cannot compete in this category but still have competitive advantage in medium- and high-power, high value-added products. Genesis stated that the overall LED market does not have to worry about low demand because with rising demand for large-size LED TVs and lighting applications, there is a good chance that the market will not see oversupply. Nevertheless, price fluctuations are inevitable, said Genesis.
Genesis added that fourth-quarter capacity utilization rate has been around 70-80% and expects the figure to rise in first-quarter 2013. LED lighting will be the key for market development, according to Genesis. The backlight business current accounts for 30-40% of total sales in Genesis, while lighting has been accounting for 30%.
Everlight noted that due to rising demand for LED street lamp and Christmas decorative lighting, November revenues have been relatively well.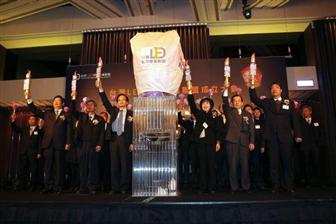 Source:
http://www.digitimes.com/news/a20121225PD202.html