Designing a home theater might come across as an exciting idea, but the process of setting a home theater is a notoriously complex task, for there are a number of things to consider while assembling the critical pieces. Planning ahead certainly helps but you need to gather sufficient insight into the matter to avoid terrible decisions. If you are thinking of getting a home theater for your family, here are some tips which can come in handy at the time of the purchase.
Finding a Suitable Location.
Before ordering a home theater, it is crucial to figure out what you are looking for. Home theater systems come in myriads of sizes and designs, so finding the right location will help you figure out whether you will need a large model or a small one. Also, the choice of your home theater will be largely determined by the number of your family members; For individual applications, a standard model will seal the deal. Many people choose to make a separate room to accommodate the home theater for the theater feel.
Deciding on the Components.
A home theater system is comprised of several components. Figure out which components will help you transform your visual experience. When it comes to home theater devices, your options are bounteous, from speakers, home theater receivers, and flat-screen TVs cables to furniture pieces. You can purchase your desired items based on your budget and requirements.
Speakers and Subwoofers.
For premium quality sound, 5 voice-matched speakers and a subwoofer unit are recommended, although you have the option of getting more speakers. Whatever the case may be, voice matching is the primary concern in the process of assembling the pieces. Also, you need to voice match your pre-matched speakers. As for surround speakers, your options include the following devices-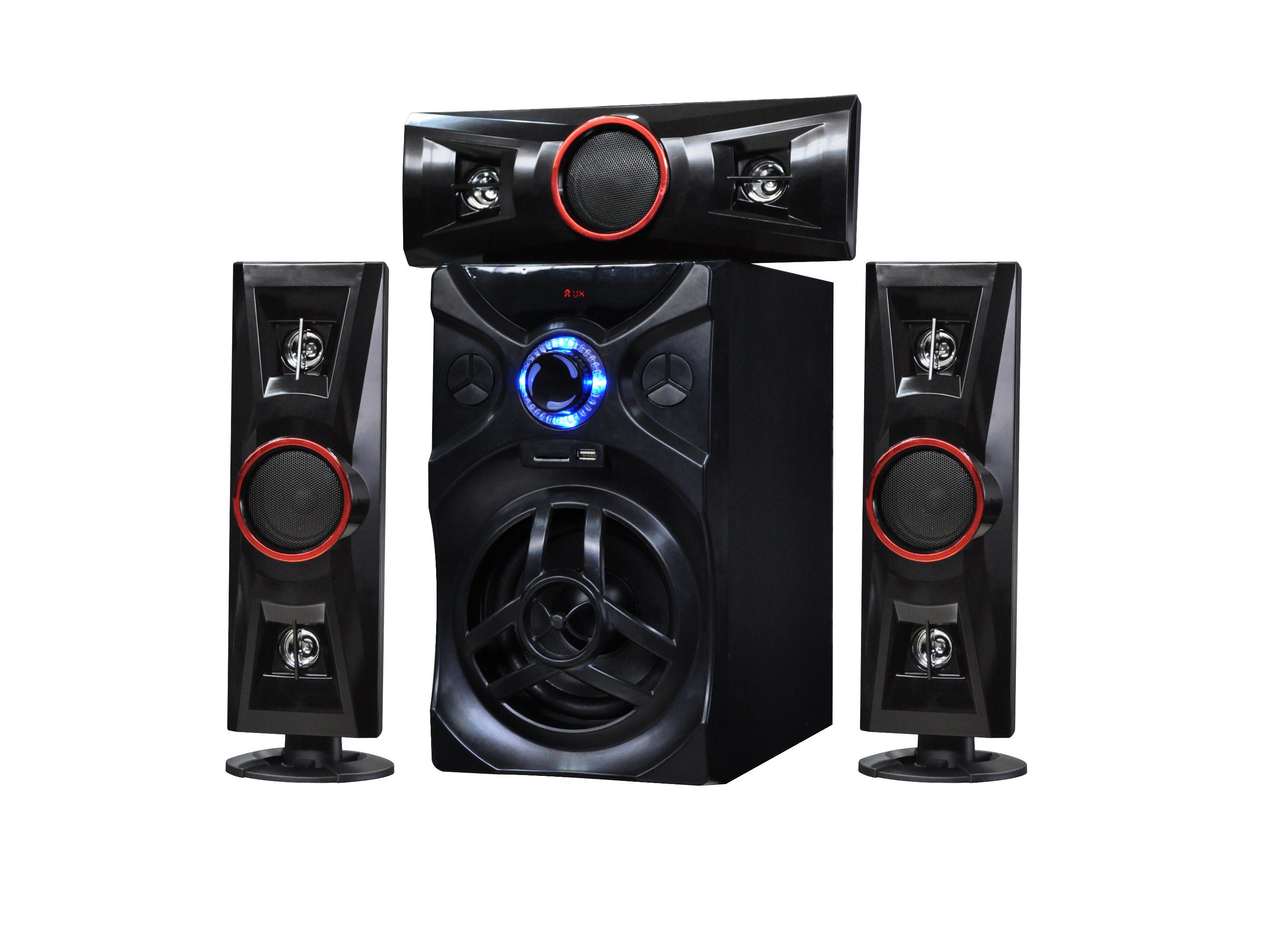 Standing Speakers: There is a wide range of floor-standing speakers on offer, helping you create a complete range of frequencies. The best part about these devices is their versatility; You can find these speakers in diverse sizes and frequencies. What's more, you can mount these speakers as high as a standard human size.
Bookshelf speakers: As evident from its appellation, these speakers are meant for bookshelves. Manufactures in small sizes, these devices can exude midrange and high-end frequencies. They fit into any given space and can be mounted on walls.
In-wall speakers and Subwoofers: Just like bookshelf speakers, in-wall speakers assume the wall's enclosure as its own. Although they are tucked away, these speakers are an expedient component, creating surround sound quality.
Resonating the bookshelf speakers in many ways, subwoofers are built with large drivers to deliver low-frequency sounds. As the simplest speaker in the market, a subwoofer generates unidirectional and low-frequency sounds. Heavier than the bookshelf speakers, subwoofers are convenient for mounting in any location, although you need to ensure the speakers are in the right alignment with the receiver for smooth navigations.
A practically chosen home theater system is a splendid addition to your home, offering a nonpareil visual experience. To maximize the impact of the theater experience, get a thorough insight into this visual medium and make the best possible purchase for your family.
Source:
www.made-in-china.com