Gome.com.cn, a B2C unit of leading Chinese home appliance retailer Gome Electrical Appliances Holding Ltd. (SEHK: 093), announced signing of a strategic cooperation agreement with Tmall.com on June 6.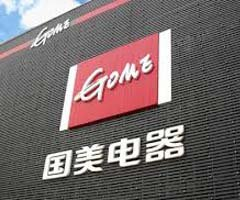 And under terms of the agreement, it will have five flagship stores as well as four licensed stores on the B2C unit of Chinese ecommerce giant Alibaba Group and commodities sold on the stores will include not only home appliances but also 3C (communication, computer and consumer electronics) products.
It had cooperated with Tmall.com prior to this and last year, Coo8.com, another B2C unit of Gome, saw sales reaped through the Alibaba subsidiary hit over CNY 100 million.
Peng Liang, vice president of it, said in an interview that it opening flagship stores on Tmall.com would help it gain more orders. In addition, it would see flow rise sharply.
Tan Biao, general manager with the home appliance division at Tmall.com, disclosed that it saw sales from home appliances and 3C products reach more than CNY 35 billion in the first half of this year and the figure for the full year was expected to exceed CNY 100 billion.
E-Commerce China Dangdang Inc. (NYSE: DANG), another online retailer in the market, opened a book store in Tmall.com in October last year and Kan Min, general manager responsible for book business at it, disclosed in an interview later that it saw sales exceed CNY 10 million per day after it entered into a partnership with Tmall.com. Through the cooperation, it saw user size rise largely.
An industry observer pointed out that there were two major reasons for ecommerce websites in the market to cooperate with Tmall.com. The first one was that the flow of Tmall.com was high while the flow cost was low. And the second one was that Tmall.com continued perfecting its product categories in a bid to fight against JD.com (formerly 360buy.com), a leading online 3C retailer in the market.
Guo He, a top executive responsible for public relations at Dangdang.com, said that data showed that user overlap degree between it and JD.com was over 50 percent, compared to lower than 30 percent between it and Tmall.com. That between Gome.com.cn and JD.com was high too, thus it was impossible for the Gome unit to team up with JD.com.
Gu Sibin, CEO of 51buy.com, said that JD.com planned to debut on the stock market and in order to own pretty financial data, it attached less importance to promotions. For many other ecommerce websites in the market, this was a good opportunity.
Source:
http://www.sinocast.com/readbeatarticle.do?id=94526