Furniture Makers Company's' Revamps Online Presence
Published on : Monday, December 29, 2014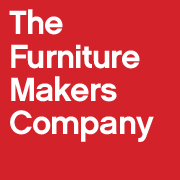 The Furniture Makers Company is proud to announce that their new website is now live. One can see their updated news, new product launches, press releases, recent news live.
The new home page visually represented their three key messages- to educate for the future, inspire excellence in their industry, and to give financial support to those in need. These visual images are reinforced by their members, who feature prominently, as well as their young furniture makers. Their regional activities have their own space, as does the Frederick Parker Collection.
As visitors navigate the site differently, there is also a drop down menu at the top of the page of home page so sections on education, their guild marks, and welfare and membership and young Furniture Makers can be found easily.
There's a large red "Support Us" button in the top right hand corner of every page, navigating visitors directly to the section where they can discover numerous routes to make donations and fund raise. At the top of the home page there is a link to an About Us section, which clearly states their mission, supported by their new video.
News items and social media also feature on the home page, and their intention is to keep these fresh and up to date. They welcome visitors' contribution, whether it's news about their company or about the furnishing industry. Going forward their protocol is that contributors should send them news with images, quotes, and links etc, so that they can respond speedily to publish on the website, using social media to drive visitors to the story.
The Furniture Makers Company encourages all to browse new site and experience it first hand, and to revisit often to see the new content and that will be added on over the next few weeks.
Source:
http://www.furniture-magazine.com/news/article/furniture-makers-companys-new-website/