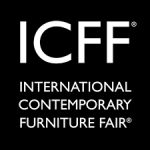 ICFF, North America's global platform for what's best and what's next in interior design has entered into a long term cooperation agreement with Fiera Milano, host of the world's largest and most prestigious events for the interior design and lifestyle marketplaces, to introduce HO.MI. New York, a "lifestyle trade fair," at ICFF 2015.
More than 120 top Italian designers and brands who exhibit at the bi-annual Ho.MI. Milano lifestyle exhibition held at Fiera Milano in January and August, will travel to New York to take part in the Ho.MI. New York pavilion at ICFF 2015.
"For the first time at ICFF, architects, designers, developers and retail buyers can explore the very best in Italian furniture, lighting, flooring, seating, accessories, and lifestyle products," said Kevin O'Keefe, ICFF Event Director.
The HO.MI. New York lifestyle exhibition will be a major new feature at the 27th edition of ICFF, held May 16-19, 2015, at the Jacob K. Javits Center in New York City.
"In recent years, there has been a profound change in the way people use spaces," said Cristian Preiata, Event Director of HO.MI. Milano. "The home is among many things including a gathering place and a remote office. Buying habits, in particular, have completely changed allowing HO.MI. to interpret these lifestyles shifts and present professionals new business opportunities for the ever-changing lifestyle industry."
Additional participants from Salone Del Mobile, the world's largest and most prestigious interiors fair held at Fiera Milano, will also be invited to join this major new Italian showcase at ICFF.
"The the path that has allowed HO.MI. to become an important point of reference for the design industry in Italy, has brought the exhibition to ICFF – the most prestigious of international showcases," said Roberto Foresti, International & Sales Chief Officier of Fiera Milano. "Our partnership with ICFF is confirmation that HO.MI. is the international ambassador for Italian savoir-faire, and the showcase where 'Made in Italy' industry excellence has a starring role. We will continue to have relationships with the most important key players worldwide in order to offer the exhibition and the companies that invest in quality the international flair that they deserve."
ICFF has experienced a transformation over the past two years, expanding by nearly 40 percent and adding hundreds of new exhibitors and thousands of new attendees. In 2015, an even larger ICFF moves to now encompass two levels at the Jacob K. Javits Center in an expansion totaling more than 30 percent growth.
Source:
http://www.furniture-magazine.com/news/article/icff-fiera-milano-announce-historic-partnership/