he global luggage market has been forecast to hit a market value of US$50 billion by 2018, driven by the recovery in travel and tourism around the world. Growth is likely to be fuelled by emerging economies, owing to the increase in both leisure and business travel.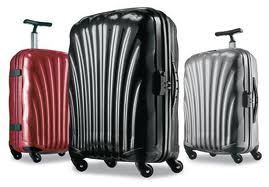 The popularity for outdoor sports, tourism, and adventure travel is increasing the demand for specialty luggage products that augment comfort, convenience, and utility to sports travel experience.
Moreover, luggage makers are enhancing their product lines by using faux leather and microfiber for manufacturing purposes, and offering them in sophisticated colours such as burgundy, blue, orange, and lime green.
Luggage manufacturers across the globe are increasingly focusing on targeted advertising and promotion activities as well as on research, development, and designing of new products. Further, luggage as a fashion accessory has recently become a norm in the global market leading to its increased usage.
This in turn has encouraged the global suppliers of luggage to constantly innovate in order to meet the evolving needs of consumers. Moreover, lately, the need for better and expanded distribution network with new points of sale has also gained importance.Samsonite luggage
Competition in majority luggage markets worldwide is based on the finest brand name, product quality, product design, and price. Other important parameters include consumer advertising, product differentiation, innovation, and customer service.
Entry barriers for competitors in the soft side luggage market are comparatively lower than the hardside market as hard-side luggage production is more capital intensive, while soft-sided is labor-intensive.
Samsonite remains the undisputed leader in the global luggage market, followed by VF Corporation, Tumi, Ace, Delsey, VIP, and Rimowa, among others. Major players including Samsonite, are continuously engaged in developing luggage with sophisticated technology, focusing on lightweight and solidity, security and storage features.
Source:
http://www.companiesandmarkets.com/News/Consumer-Goods/Global-luggage-market-dominated-by-Samsonite/NI6132