New appointments at Hangrohe SE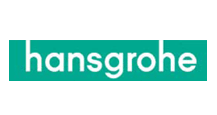 Hansgrohe SE has recently announced two major new appointments. The first one is of Thomas Knobloch joining Hansgrohe SE as Vice President of Sales for The Americas, to be effective from April 1, 2016. The second change will be effective from July 1, 2016 when Dirk Schilmller takes over as Vice President Sales for Africa, the Middle East, Turkey and Eastern Europe.
Thomas Knobloch will report directly to the Deputy Chairman of the Executive Board, Richard Grohe, who has been Acting Vice President of the Region in the interim. Thomas most recently served as Director of Sales at Alulux, a German company in the roller shutter and garage door business. Prior to that, he was employed at Schüco International KG for 18 years where he held various leadership positions.
Dirk Schilmller will succeed Dr. Nicholas Matten, who has been Vice President Sales for Africa, Middle East, Turkey and Eastern Europe since early 2015. He will leave Hansgrohe SE on June 30, 2016. Dirk began his career with Hansgrohe in 2010 as Area Sales Manager for the Gulf region. Most recently, he was the Head of Sales for Middle East.
Source:
http://www.furniture-magazine.com/news/article/new-appointments-hangrohe-se/