kbb Birmingham was a resounding success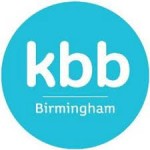 kbb Birmingham 2016, held from March 6 to 9, was the biggest and busiest show yet. The four days featured over 35% more exhibitors than 2014, all of which demonstrated a high calibre of product ranges, innovative solutions and ideas for the future of the industry.
A record number of 15,650 visitors attended the event this year. Compared to 2014 edition, the visitor numbers were up by 14%. The show's success has reaffirmed that economic and trading conditions are significantly improving and support was shown by achieving the strongest re-book figures of 65%, for kbb Birmingham 2018.
This year's kbb edition saw a strong presence from international brands in particular, including Scavolini, Schueller, Bora, Neolith and Bagno Design, as well as the return of key industry names such as BSH, Crosswater and Roper Rhodes, Hepplewhite Fitted Furniture and Mereway Kitchens.
Positive feedback for kbb Birmingham 2016 has been overwhelming with many citing it as having a 'buzzing' and 'buoyant' atmosphere. Visitor, Owen Doe, Managing Director at Esteem Domestic Appliances commented, "The quality of exhibits and stand presentation was exceptionally high this year".
Sales Director at kbb Birmingham, Jon Johnston concluded "This year's kbb Birmingham has been an outstanding success for everyone involved and I am hugely proud of the team that helped to deliver our best show yet. Kbb 2016 has reaffirmed that manufacturers are producing incredibly forward-facing and innovative solutions for the industry, and people are responding positively to these changes. We are also extremely pleased with our record re-book figures for kbb Birmingham 2018, and the team are now looking ahead to the new Kitchen and Bathroom Design event in London next year – which we hope to be as successful as our Birmingham edition."
Source:
http://www.furniture-magazine.com/news/article/kbb-birmingham-resounding-success-2/