Platts' analysis shows apparent oil demand in August was 41.19 million metric tons (mt), or an average 9.74 million barrels per day (b/d) — an increase of 3.7% year over year. This growth came despite a slew of bearish economic data, including a decelerating industrial production growth rate of 6.9% — the slowest pace since end-2008.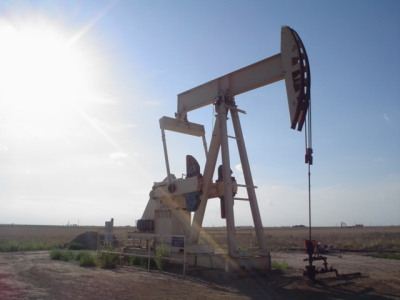 At the same time, fixed asset investment for August was estimated to have risen 13.3% year over year — the lowest rate since December 2011 — according to analysts. Overall, the economic data suggested that the central government's stimulus measures implemented at the start of the second quarter of this year have lost momentum, with domestic demand softening.
On a month-over-month basis, China's apparent oil demand in August rose 1.4% from July. Over the first eight months of the year, total apparent oil demand was up 1.2% from the same period in 2013 at 9.9 million b/d.
Crude oil throughput by refineries in August increased 4.4% year over year to 9.78 million b/d, according to data released by China's National Bureau of Statistics (NBS) on September 13. Meanwhile, oil product imports dipped 1.6% to 2.53 million mt and oil product exports climbed 9.6% to 2.73 million mt, resulting in net exports of 200,000 mt, according to data released by the General Administration of Customs on September 8.
"From a traditional net importer of oil products, China has turned into a net exporter four of eight months so far this year," said Song Yen Ling, Platts senior writer for China. "This reflects the underlying weakness in domestic gasoil demand, which constitutes the largest volume in the country's overall oil consumption."
Gasoil apparent demand in August contracted 1.1% year over year to 14.04 million mt, and exports increased 489% to 410,000 mt while domestic production edged up just 1.3% to 14.45 million mt. Gasoil is typically used in the heavy industrial sector, but demand has been hit since the second half of 2012 because of China's slowing economic growth.
Gasoline consumption continued to benefit from a booming vehicle population and growing car sales. Apparent demand for the fuel jumped 12% from a year earlier in August to 8.4 million mt. To cope with higher demand, refiners had boosted their gasoline production in favour of gasoil, while restricting exports. Domestic production of the fuel rose 10.7% year over year to 8.89 million mt in August; while exports slid 7.5% to 490,000 mt. China does not import motor gasoline.
Fuel oil apparent demand in China rebounded in August, registering a 34.3% increase year over year to 2.7 million mt. Imports rose 23% year over year to a four-month high of 1.45 million mt, while exports fell 34.5% to 780,000 mt. This resulted in net imports of 670,000 mt.
Fuel oil in China has experienced a decline in structural demand because of waning consumption by China's independent "teapot" refineries in the wake of their move away from traditional cracking feedstock of imported fuel oil in favour of greater consumption of crude oil.
In August however, traders reported a higher appetite for fuel oil as independent refineries took advantage of lower prices to replenish stocks, giving rise to the higher imports.
"There is no indication the trend of weakening fuel oil prices is coming to an end any time soon, given that we have seen the teapot refiners increasingly procure more crude oil – both domestically and through imported cargoes – for use as cracking feedstock," Song said.
Month-to-month demand in China is generally viewed to be subject to short-term anomalies which are of interest and important to note, but which often fail to reveal the country's underlying demand trends. Year-to-year comparisons are viewed by the marketplace to be more indicative of the country's energy profile.
Platts calculates China's apparent or implied oil demand on the basis of crude throughput volumes at the domestic refineries and net oil product imports, as reported by the NBS and Chinese customs. Platts also takes into account undeclared revisions in NBS historical data.
The government releases data on imports, exports, domestic crude production and refinery throughput data, but does not give official data on the country's actual oil consumption figure and oil stockpiles. Official statistics on oil storage are released intermittently.
Platts releases its monthly calculation of China's apparent demand between the 18th and 26th of every month via press release and via its website. Any use of this information must be appropriately attributed to Platts. Platts uses a conversion rate of 7.33 barrels of crude per metric ton, the widely-accepted benchmark for markets East of Suez.
Source:
http://www.tandlnews.com.au/2014/09/30/article/chinas-oil-demand-climbs/