On September 18, 2015 "MEI Awards" annual final evaluation came to the end in Nanjing National Leader Talent Creative Park. Selected from all 2,600 pieces of products submitted by many Chinese manufactures and design institutes all over China, 316 products were nominated for final evaluation, and more than 140 products were displayed onsite and more than 170 products were displayed through brochures and panels, sitting await for the professional, rigorous selection by the Judges' Team. 31 pieces products stood out and respectively won the three top awards and 28 excellent awards, after several rounds of reviews and discussions by the professional Judges' Team, which composed by Liu Guanzhong - "the Father of Chinese Industrial Design", Tsinghua University Art College Professor, He Xiaoyou - the Vice President of the Nanjing Art University, Zhao Yong - General Manager of procurement support center of OSH, Wu Jian - Manager of innovative design center of Haier, Zeng Jin - the Director of international purchasing department of Auchan and Li Fenglang - the Director of product design center of Lenovo. "Smart" and "Innovation" Come First In previous years, when speaking of "made in China", it may accompanied by the words of copy and fake, but now "made in China" has increasingly focused on the development and independent intellectual property rights.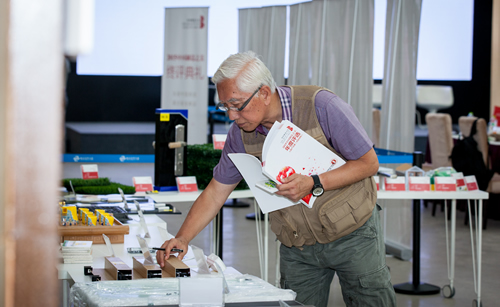 This year, many entries have their own patent rights, most of them filled the domestic technological gaps and broke the technology monopoly lasting very long time by those foreign enterprises. It also represents the future trends. Innovation has always been the top priority for industry transition. Wu Jian - the general manager of Haier innovative design Center mentioned specially in the review, Chinese small and medium manufacturing enterprises own lots of creative talents with innovative ideas, but lack innovation level, they should gain more leading, innovative patent capacity.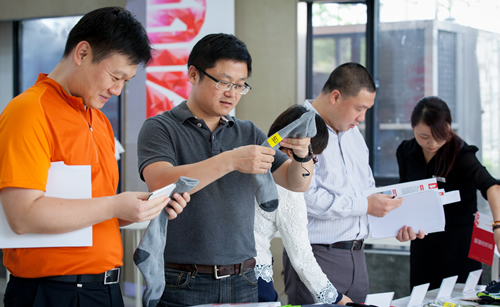 On the other hand, large enterprises are also seeking innovation to follow the changing times, such as Haier, who transforms itself into "Mak-er": To develop small but beautiful fashionable products through small team with high efficiency and passion; beginning from solving daily problems, to create good values for customers by touching customers' pain point. "MEI Awards" will Go to the World, Showing the Excellence of Made-in-China "MEI Awards" formally launched in 2011, held once a year. It will select and promote a series of excellent products from Chinese products through public selection. It aims to show all these MEI products to people worldwide who never know them before, and create new value of Made in China products, encourage industries' innovation and changes, helping to promote the brand value of Made-in-China products. In the final evaluation, Jury President Liu Guanzhong gave valuable comments on the competition, he said that the "made in China 2025" must start with the upgrade of the manufacturing level and making much stronger base. We should find the MEI of high quality instead of the product appearance, economic benefits, markets and sales volume.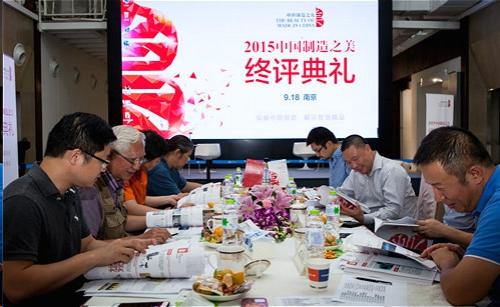 "MEI Awards" annual evaluation of multidimensional criteria will find more quality products and present a new perspective of a vast number of enterprises to the public. In addition, this selection of award-winning products will also enjoy comprehensive and multi-dimensional promotion activities hold by the Organizing Committee. Through the "World-Wide Product Launch", "Online Promoting", "Trade Connection", "Media Promoting", the organizing committee will provide more promotion and trading opportunities for made-in-china products. These award-winning products will be involved in "MEI Awards" World-Wide Product Launches in 9 areas worldwide, access to the valuable zero-distance show chances to buyers at home and abroad, making the world learn more about the quality of Chinese product, power of Chinese design and strength of Chinese manufacturing enterprises.
Source:
MIC News & Press Release