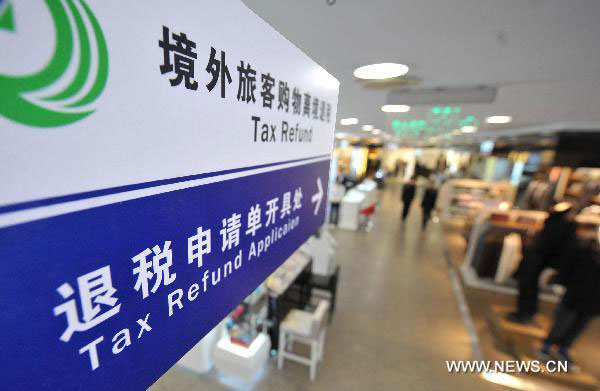 China is going to include another six destinations in its tax rebate scheme for overseas visitors, with an aim to boost its inbound tourism and consumption.
Foreign tourists visiting Liaoning, Anhui, Fujian, Sichuan, Tianjin and Xiamen will enjoy value-added tax refunds and an 11 percent rebate on consumer goods, when shopping at specific stores.
Visitors from Hong Kong, Macao, and Taiwan who have lived on the mainland for no more than 183 days are also eligible for the rebate.
The minimum purchase for a value-added tax refund is 77 U.S. dollars per day in one store.
The refund is valid as long as the purchase is made within 90 days before departure and the products remain unused upon departure.
The policy is expected to come into effect at the beginning of next year.
Source:
http://english.cri.cn/12394/2015/12/30/4082s910635.htm