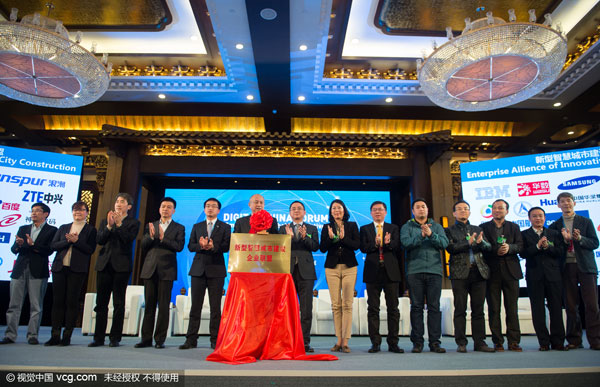 The "Digital China Forum" of the Second World Internet Conference is held in Wuzhen, Zhejiang Province, December 17, 2015. [Photo: CFP]
A high-level advisory committee for the World Internet Conference's (WIC) organizing committee secretariat has been established.
The committee aims to promote international cooperation and exchanges in the Internet sector.
The advisory committee is expected to invite world leaders in the online sector to offer advice for the WIC, and to contribute ideas for the development of the Internet in China.
The committee has held its first meeting on the sidelines of the second WIC in Wuzhen with Jack Ma, founder of China's Internet giant Alibaba, and Fadi Chehade, president and CEO of ICANN as co-chairmen.
The WIC organizing committee secretariat has invited 31 leading Internet figures from governments, enterprises, academic institutions and technological communities to be members of the first high-level advisory committee.
Source:
http://english.cri.cn/12394/2015/12/18/3746s908943.htm