India and the European Union will resume talks in August after a two-year gap on the proposed free trade agreement for boosting two-way commerce and investment, the media has reported.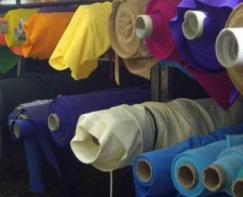 "Sometime in August, the EU chief negotiator will be available for negotiations. They have also conveyed that in August they are available for talks," commerce secretary Rajeev Kher told media persons in New Delhi.
Talks for an FTA with the 28-nation bloc EU have been going on since 2007. The last round of talks was held in 2013 in New Delhi where the two sides failed to bridge substantial gaps on crucial issues. India's textile industry would be hoping for a breakthrough in the talks to improve the state of garment exports.
"Textiles and leather sectors are facing a beating in EU markets. So, by reducing tariffs, you can get greater market access. The benefits under the Generalised System of Preferences (GSP) has also gone," he said.
India's textiles exports to that market are around US $2.5-3 billion annually. Kher, however, said: "We need to bring in craftsmanship and strategy in our negotiations rather than generic talks".
The India-EU trade talks, formally known as the Broad- based Trade and Investment Agreement (BTIA), remain stuck as the EU is not satisfied with India's offers in areas such as government purchases and market access for automobiles and wines and spirits. The talks launched in June 2007, have missed several deadlines.
The EU had also asked to include labour and environment related aspects besides liberalisation in multi-brand retail and legal services. India is reluctant to make commitments on these issues.
On the other hand, India is insisting for data secure nation status and immigration quota from the EU. The status is crucial as it will have a bearing on Indian IT companies wanting market access in the EU.
Kher said this is the right time to move on the proposed agreement as exports and imports with the EU are shrinking.
Source:
http://www.fibre2fashion.com/news/apparel-news/newsdetails.aspx?news_id=173284