As a traditional industry, motor industry after more than 100 years of development in China has become an indispensable power base in modern production and life.And China's motor industry has formed a relatively complete industrial system.
As a labor-intensive industry, China's development of motor manufacturing industry has a unique advantage.At present, China's motor manufacturing companies mainly concentrate in east and central south of China.
Now,made-in-china.com is showing you a elaborate topic called "Quality Motors",where you can find a wide variety of motors,such as"Asynchronous Motor","Synchronous Motor","AC Motor","DC Motor","Brake Motor"and "Stepper Motor".
Asynchronous motor also called induction motor is characterized by simple structure, less maintenance.

Synchronous Motor is characterized by a high constant speed efficiency.

AC Motor is characterized by large power.

DC Motor is characterized by convenient speed, simple commutation and relatively mature technology.

Brake Motor is characterized by rapid braking, accurate positioning, reliable operation and easy maintenance.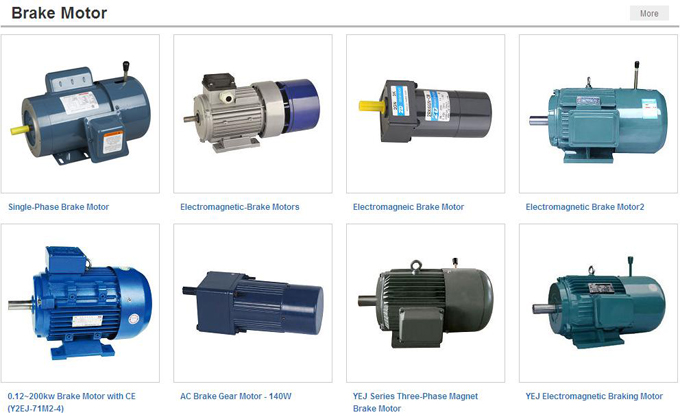 Stepper Motor is characterized by accurate positioning and easily adjusted.

Do you want to quickly find quality motors? No waits,just click on the following links to get more information!
http://www.made-in-china.com/special/motor/
Source:
Made-in-China.com