National Bureau of Standards South Africa (South African Bureau of Standards, SABS) was promulgated in 1945 under the "National Standards Act" established a subsidiary body of the South African Department of Trade and Industry. South Africa SABS is a neutral third-party certification body responsible for South Africa's system certification and product certification.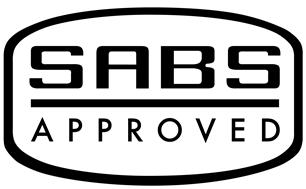 SABS certification mark is compulsory, in addition to standard-setting duties, SABS also a peremptory norm of management on behalf of the state standards, in line with the norms of the products, given the right to use the logo, in addition to responsibility for compliance with ISO9001, ISO9002 certificate enterprise, and on behalf of countries and some of the main responsible for the purchase of pre-shipment inspection and testing certificate.

SABS certification is widely used in chemicals, biological products, textile products and clothing, machinery products, safety equipment, electrical products, civil engineering and construction, as well as in areas such as automotive products. In recent years, SABS certification has become the South African government to control imports of important weight.

The scope of covered products

Chemical

Biological

Fibre & Clothing

Mechanical

Safety

Electro-Technical

Civil & Building

Automotive

SABS certificate to obtain the product, the need to provide local agents in South Africa information to the South African government will issue a LOA (Letter of Authorization) and agents, at this time, customers can be sold to South Africa. Due to the level of economic development in Africa in terms of the pace of economic development in South Africa in other countries on product certification system is not perfect, at this time, if access to SABS certified products throughout the South African market will be very popular.
Source:
http://www.estcl.org/category_Elseview_c_135.html