Some people enjoy clean lines, very little clutter, and direct focal points. Some people are just the opposite, and whether this is personality or upbringing it can be hard to determine. Let's face it some individuals just like to spice it up, and add a little flair to their decor.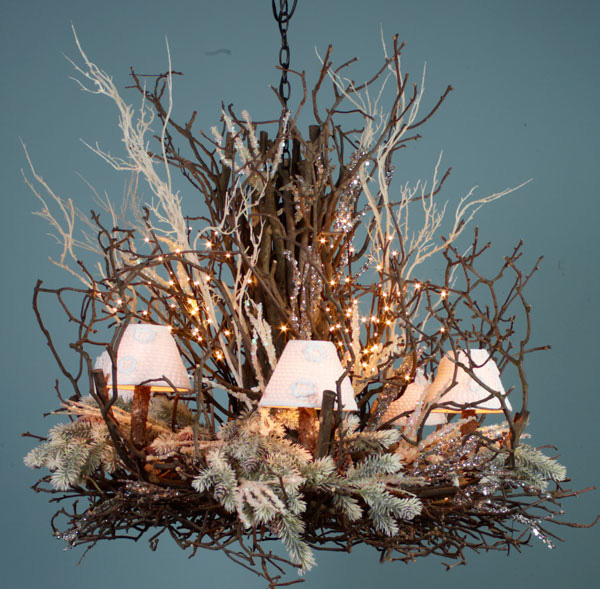 Source: Shades of Light
These chandeliers have been made-over with extraordinary glam and decorative accents that will add style and a little essence of holiday spirit to the lives of the beholders. Generous in color, texture, and accessories these nature inspired chandeliers are sure to rock the house with their peacock feathers, ivy strands, and noble twig accents.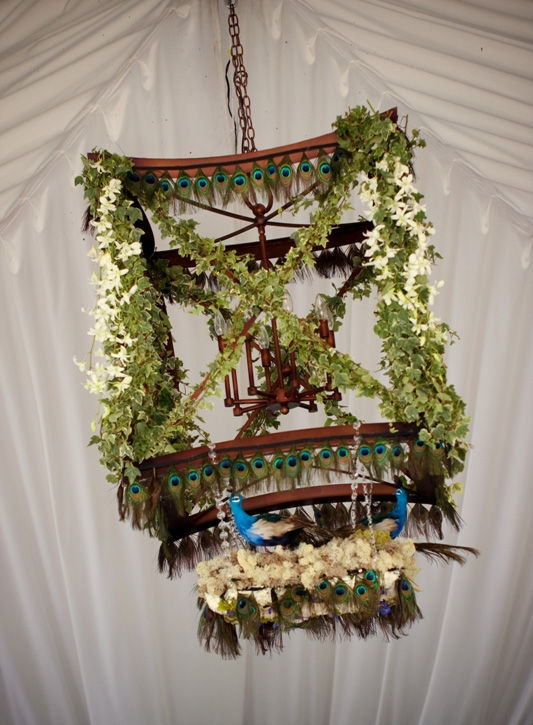 Source: Blooms by Martha Andrews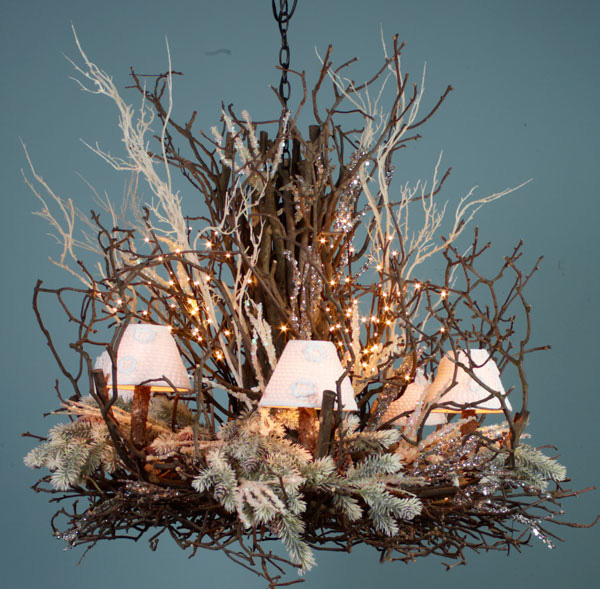 Source: Shades of Light
Source:
http://www.lightpublic.com/lighting-photos/add-flair-to-your-chandelier/