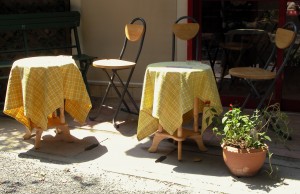 Folding chairs and recliners are portable pieces of comfort. But a recliner and some folding chairs may be costly. Instead, you might want to consider a folding stool as the cheaper alternative.
Folding stools are suitable in any type of home. It can also sit well in an apartment, an office or practically any space. It is highly portable because it is lightweight and therefore, easy to carry around anywhere. These chairs do not take up a lot of space when opened up, and especially when stored. You just fold it and it literally can fit any corner or little space.
It is a practical piece of furniture that serves many purposes. You can easily grab one in the house if you need an extra seat. And if there is a need to reach something, it can be a great sturdy stool.
Folding stools are perfect for outdoor activities as well. They are easy to carry on picnics and other outdoor activities. If you are watching a ball game with your family, it will not hurt to bring an extra seat with this stool because it is lightweight.
These chairs are cheaper than normal chairs. Nonetheless, you should be warned with ability of the stool to carry weight. It is not really made sturdy enough just like many other chairs. It goes to explain its portability and weightlessness. Most of the time, the stool does not fold as smoothly back and forth as it does when it is new.
Therefore, it is important that you exercise caution when you purchase a folding stool for your own use. You can buy it online or in your local discount stores. Anywhere you may consider to buy it, the price will be reasonable. The price will play around only a few bucks, not so much, but will be worth with all the uses of this stool.
Source:
http://foldingchairstation.com/folding-stool/