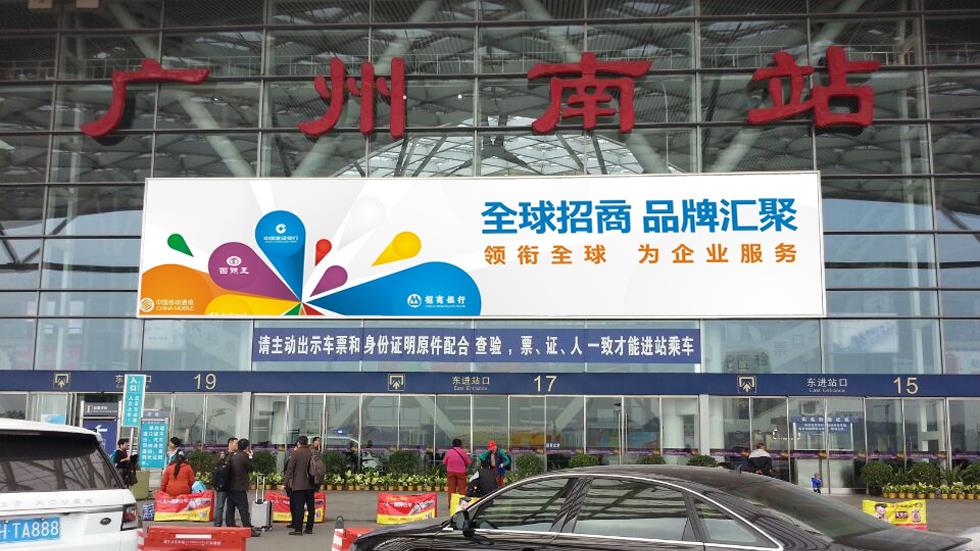 Recently, a full color LED display of 240sqms was lighted in GuangZhouNan Railway station. The beautiful visual effect catches many passengers' eyes. This project was built by GTEK, aiming at advertising promotion.
GTEK decided to use P series on this project after fully communicating with customers and investigating the local environment, for P series is stable, bright and firm. The typical feature of cabinet display is its durability. A third professional institute showed the testing result of P series as this: the protection level is IP65 and can be applicable in rainy weather; the structural parts adopt special surface treatment process and are moisture proof and corrosion resistant; the electronic circuit are processed water oil soil proof to ensure the strong weather fastness of the product.
The pixel pitch of this led display is 6.5mm. Its exquisite image brings audiences very wonderful visual experience. With the wide viewing angle design, the CCT of the image keeps the same within the range of 150°. So customers can have the largest visual effect for advertising.
The whole project takes only 3 months from the solution discussing to lighting the screen. Customers showed their acknowledge to GTEK'S working effect. The continuous successful projects and constant compliment from customers are derived from GTEK's persistence on quality and service. From stations to shopping malls, from shopping malls to stages, from domestic market to overseas market, GTEK is approaching to its goal to light the global stages.
Source:
http://www.led-search.com/news-view-4045.html