A backup camera is a special type of video camera that is produced specifically for the purpose of being attached to the rear of a vehicle to aid in backing up, and to alleviate the rear blind spot.
Backup cameras have become increasingly common on new cars, adding a measure of safety and convenience when reversing. If your late-model car is not so equipped, there's an aftermarket retrofit available that will work as well as a factory original.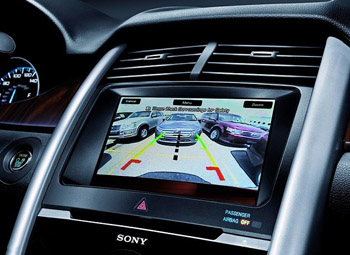 Backup cameras are common on vehicles that tow difficult-to-see trailers, such as motorhomes. Recently, with the rise in popularity of in-dash DVD players and GPS navigation systems which aid in justifying the expense of adding a color LCD display to the driver's seat, they have become much more common, often available as optional factory accessories on standard passenger trucks and sport utility vehicles, as well as aftermarket accessories.
Inside the vehicle, the display is typically wired to automatically sense when the transmission is set in reverse, showing the backup view while in reverse, and showing the map (or other content) at all other times.
Source:
made-in-China.com