Outdoor garden light may be a lamp, but it looks like lighting beside the sea. She lightens the road to our home. However, everything gets changes now. Outdoor lightings are more beautiful and advanced than the past lightings.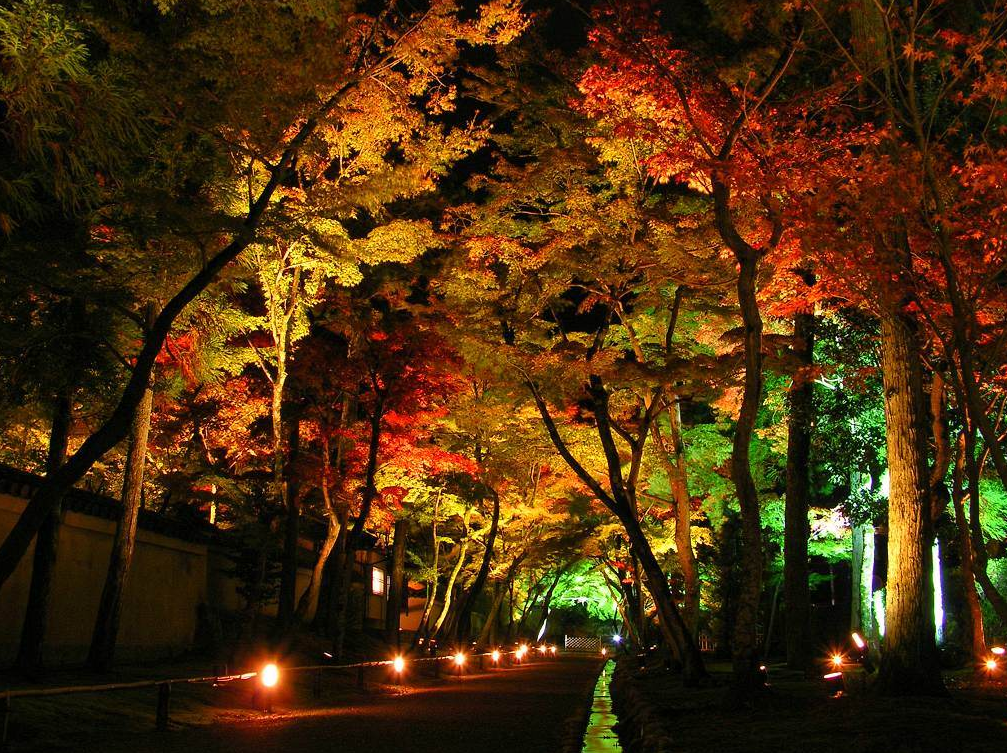 Usually, lighting can be divided into two types: One is very practical, the other is decorative.
Lighting for small patio can be the integration of the two types. If you don't want to decor your patio too gaudily, you need to think more ideas on installing.
Now we teach you to use one lamp to beautify your whole patio. We can get endless unexpectedly surprises from weeds, trees, flow water, gentle daylight and clean wind to accompany because of exquisite design at the day time. While the biggest focus point of yard is the lighting design at the evening or at night.
When night is coming, the ornamental lights have just lit up. Stars matches with sorts of garden lights. That the night yard will be splendid. Dreamy romance takes a piece of comfortable feeling. Some people said, lighting design is the the soul of yard. Today we take a look at how night yard becomes a beautiful scenery under the lightings.
Those stage lightings can be the finishing stroke.
Compared to other lights, its light beam is very concentrated and rich in different light level.
Thus, no matter it applies to the partial light or whole lighting, it can exert its finishing stroke. The inconspicuous corner will be charming under the light arts.
You can choose any stage lighting who can just decorate your yard harmoniously. Search stage lighting on our main site and find the reliable manufacturer.
LED strip light is another decorative light, who is the most romantic master. It is easy to install and has strong decorative feeling. You can decorate according to occasion. Those strip lights can make yard aesthetic.
Except common lighting such as stage light and led strip light, garden or patio still needs special light to decorate, e,g, LED garden lawn light and solar garden light.
Pay attention to hide when install lighting in the lawn or near to road. Try to install artistic lighting to decorate and let those lightings melt into the scenery. Those lighting circles will form different shapes who produces gorgeous effects.
You may not like to use those light who need electricity. Try to use the solar power garden light. It is very convenient and flexible. It is derived from sunlight during day time. The tiny solar panel can store energy. For there is no cable and electricity, you don't need to worry about the safe problem. Just put them anywhere you want.
In all, to design a beautiful yard or garden is to design pattern, plant plants and apply those lightings well. We cannot see too many changes at the day time, but when evening, you will get a different look under those lightings. Lighting design is an important part of yard. Purchase any light with different usages on our main site by search outdoor lighting or garden light. Wish everybody has a beautiful garden!
Source:
https://www.made-in-china.com