You can use your microwave for a lot more than making popcorn and reheating leftovers. It drastically cuts cooking time on things like veggies, fish, and shellfish. Baked potatoes can be zapped in the microwave and finished in the oven.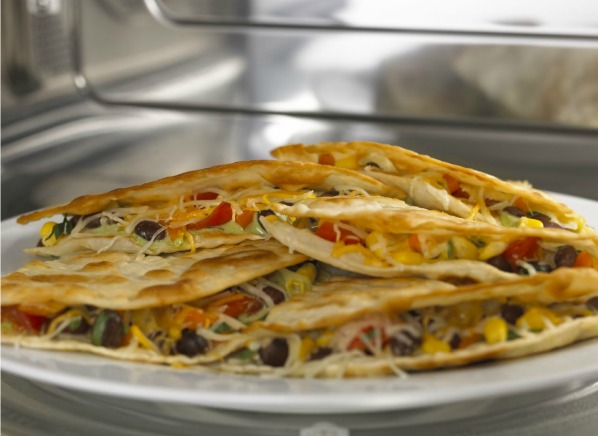 Steam and poach. These water-based cooking methods are ideal for the microwave and make moist, tender vegetable and seafood dishes. To steam veggies, place them in a microwave-safe dish with about a tablespoon of water and cover (if you use plastic wrap, don't let it touch the food). Zap for a couple of minutes until done.
To poach chicken, put boneless, skinless breasts in a microwave-safe dish. Pour white wine or other liquid over the chicken and cover. Cook until chicken reaches 165° F on a food thermometer (about 5 to 8 minutes).
Precook. Nuke a potato before crisping its skin in the oven or par-cook corn, ribs, and chicken before grilling. Finish cooking immediately.
Defrost. Although chicken and meat tend to toughen when fully cooked in the microwave, you can still put that defrost setting to good use. Place meat in the microwave just for a short time, until it begins to soften, then finish cooking immediately in a conventional way.
Melt. For a quick dip for fruit or an icing for cake, place chopped chocolate in a microwave-safe dish—but don't cover it, because any water from condensation will make the chocolate stiff and grainy. Heat on medium for a minute, then stir until smooth. If not melted, nuke for 15-second intervals, stirring after each.
You can melt butter in the microwave in seconds. And if you like nachos, the cheese will melt nicely in about a minute.
Not recommended
Roasts. Microwaves lack the dry heat needed to caramelize and form a crust on roasted meats.
Baked goods. Flour tends to toughen the texture of microwave-baked cakes, cookies, and brownies.
Soups. Although you can make soup in the microwave, it won't save you much time.
Source:
http://www.consumerreports.org/cro/news/2015/03/make-the-most-of-your-microwave/index.htm