Activity Date: January 10th ~ January 31st (GMT+8:00)

Happy New Year!
In order to thank to all of the buyers who support and use Made-in-China.com in the past few years, we prepare an activity for you - 'Win New Year Gifts, Learn Trade Knowledge'.
By answering some simple trading questions, you can learn some practical trading knowledge, also get chances to get New Year Gifts which we prepared via lucky draw.
Gift Tree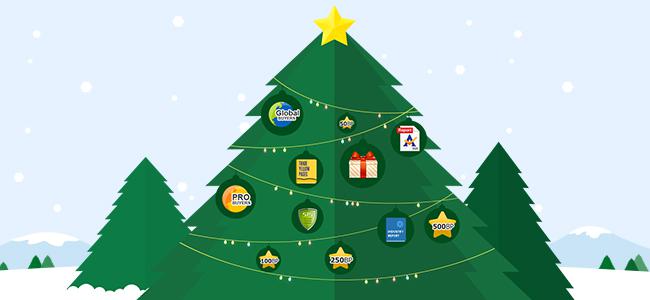 Bonus Points: Earn bonus points and you can buy Audit Report /exchange for STS service fee. Learn More.
STS: Secured Trading Services help you purchase safely. Made-in-China.com Secured Trading Services (STS), as the independent trusted third party, holds and disburses the payment dependently on the fulfillment of agreements by both seller and buyer. Learn More.
Global Buyers / Pro Buyers: You can get more business success with more value-added services. Learn More.
Audit Reports: Audit Report provide the supplier's trustworthy information audited by SGS group, contains the production capacity, company condition, finance report, social responsibility etc. Learn More.
Trade Yellow Page: Trade Yellow Page (TYP) cover numerous industries, it is presented in English, aiming to provide international buyers with great convenience in terms of high quality sourcing channels. Learn More.
Industry Analysis Report: An industry analysis report is a digital document which often includes detailed research on markets, competitors, products, and customer bases, etc in different kinds of industries. Learn More.
New Year Spree: Free-postage new year sprees for you!

The activity will begin from January 10th and end on January 31st . Please focus on the activity every day, as the more involved, the more chance for you to win different New Year Gifts.
If you have some questions, please feel free to Contact Buyer Service.
Source:
Made-in-China.com