Bocci… if you love glass, light, and color Bocci's lighting designs fit the bill. ?These masters of glass, make each glass globe appear to be an absolute individual work of art.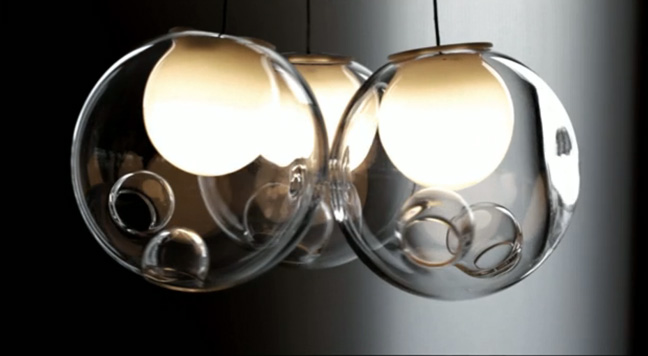 28 is the divine exploration of the glass fabrication process. Their genius out of the box philosophy encompasses a system that produces form rather than attempt to design form itself. The result?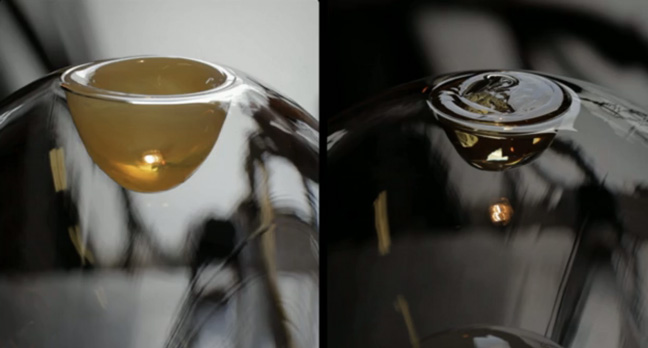 Per Bocci: "…a method that has loose parameters built into it, which produces a different shape in every iteration of the fabrication procedure. Individual 28 pendants result from a complex glass blowing technique whereby air is intermittently introduced into and then removed from a glass matrix which is intermittently heated and then rapidly cooled. The result is a distorted spherical shape with a composed collection of inner shapes, one of which is made of opaque milk glass and houses a low voltage lamp."
Watch the video below for a real time glimpse of the artists at work.
Video: Bocci – 28 Series28 series – Making Of from Bocci on Vimeo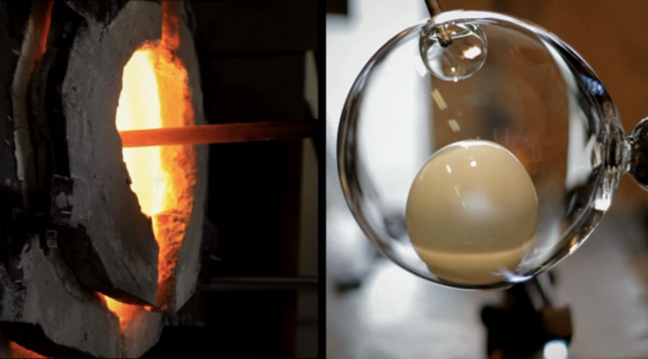 Source:
http://www.lightpublic.com/lighting-articles/bocci-video-see-how-the-28-series-is-made/