Equipped with a physics engine and 33 rows of LED lights this seesaw is truly like no other. The design studio ENESS has upgraded this average piece of playground equipment with fun and interactive technology. With added light and a physics engine that allows for the lighting to respond while the seesaw riders move up and down, this is sure to be a memorable moment.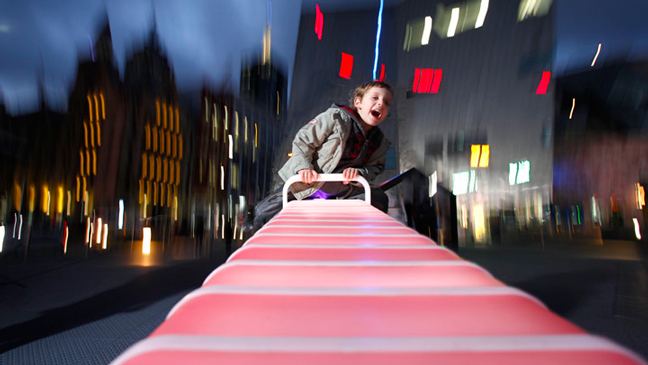 Source ENESS
ENESS brings an innovative new look at familiar objects with their playful exploration of the childhood seesaw. Much of their design work explores everyday objects and changes the idea or concept by adding curiosity and technolgy. What if this item could do this? How could we improve this? The ENESS seesaw was on display in 2012 at theLight in Winter festival inFederation Square, Melbourne, Australia.
Video: a tilt of light
A Tilt of Light by ENESS
No ordinary seesaw
Raising up the light floats away.
Soaring down it hurls my way.
In the middle the glow rests,
My turn now let's try pingpong in yogurt next.
Be nice, play safe and enjoy.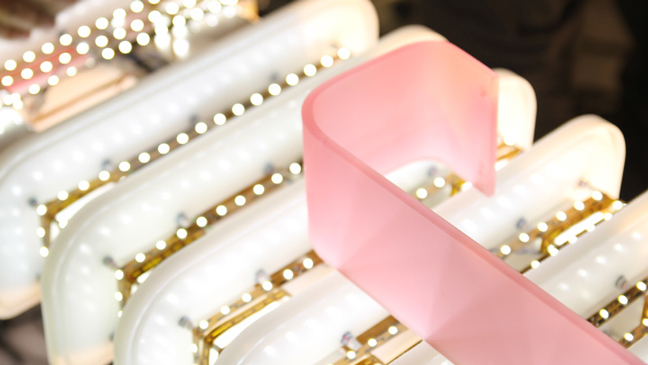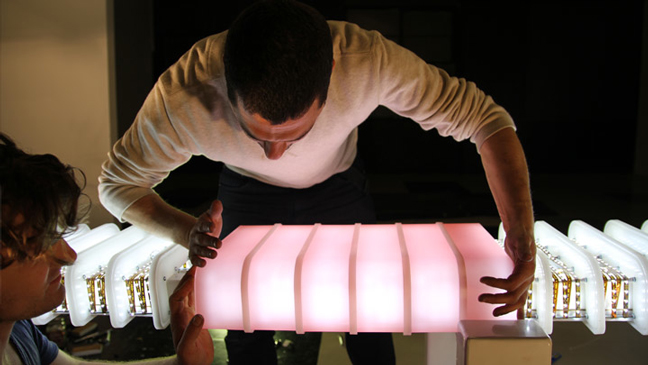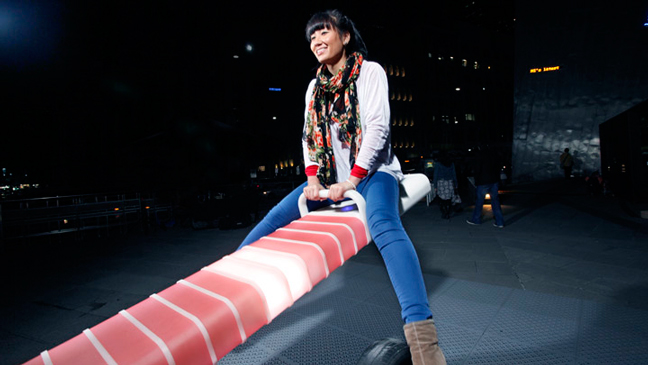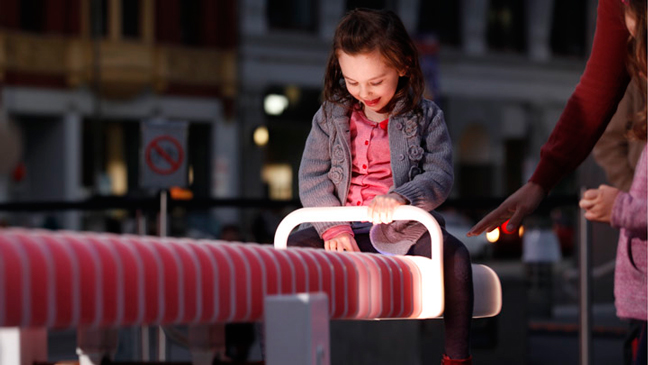 Source:
http://www.lightpublic.com/lighting-videos/the-eness-seesaw-this-is-no-ordinary-teeter-totter/