If you truly enjoy spending time outside of your home near the patio area, you know how important it is to choose the right patio furniture. You definitely want to pick furniture that will last for years to come, is comfortable and you really enjoy it for relaxation and rest, is good looking and has pleasing design and last, but definitely not least, you want to be sure that the furniture can withstand the effect of the elements.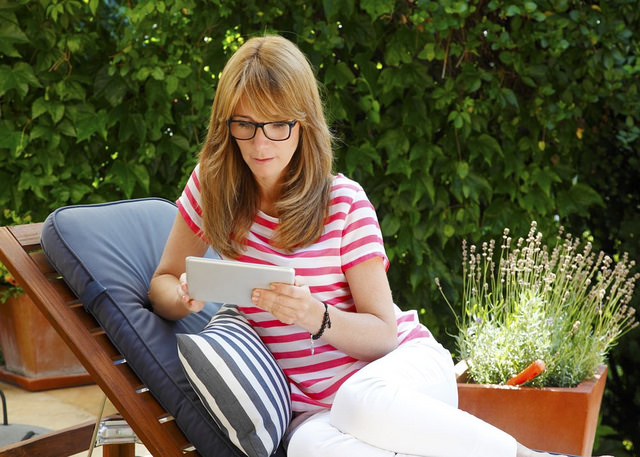 Gardening and landscaping experts know that every type of furniture has its strengths and weaknesses. The materials used for outdoor furniture are both manufactured and natural. As such, every type of furniture comes with different characteristics, which can help you weigh the pros and cons and make a decision on what works best for you. If you enjoy gardening and wish to spend more time outdoors, it is of great importance to pick the right patio furniture. Here are the four main types to choose from:
Wood – wood is the perfect choice if you are all about natural and more casual looks. Most popular wood types of furniture include pine, cedar, redwood, eucalyptus and teak. As a rule hardwood types are more durable. For example, teak and shorea can easily last for more than 50 years. If you want to prolong this period, you can utilise sealants and oils. Softwoods, such as pressure treated pine and cedar, are another great option.
One great benefit of wood furniture is that unlike metal and plastic, it doesn't hold heat from the sun. It is, however, recommended that you pay attention to your wood furniture during gardening, as some types have low resistance to rot and should be preserved indoors during winter months. Plastic – plastic is the best option to consider, in case you don't have a large budget to spare. It is light and easily portable, which enables problem-free storage, as you simply stack the chairs one over the other. One of the disadvantages is that some plastic furniture is less durable. Still, if you want to have something different, plastic is a good choice, because it can be molded and shaped into numerous designs. Wicker – your patio will acquire a cozy and rustic look if you choose wicker furniture. This woven wood type comes in two forms: synthetic and natural. Normally synthetic wicker is preferred, as it is more durable and weather-resistant. While this furniture is more bulky, it is greatly fitted for the outdoors.
You can probably find whole gardening sets with a 20-year guarantee. Metal – metal patio furniture comes in a variety of types, each of them featuring different characteristics. Wrought iron – the furniture to acquire if you are after a classic and formal setting. This is sturdy furniture with great weight and designs ranging from contemporary to traditional.
Constant care and service is required for this type of furniture, in order to prevent rust and corrosion. You have to consider some cushions, however, as iron is not among the most comfortable materials to sit directly on. Aluminum – the type of furniture you see in contemporary designs. Normally aluminum furniture is preferred for the fact it will not fade and rust, if cared for properly. Additionally, it is light and easy to move around, plus it remains cool in the sun. One possible downside of this patio furniture is that it is generally more expensive. It can last for extended periods, however, so that should not be a problem.
Always take into consideration all of the factors that come into play when choosing patio furniture. That way you will be able to acquire the best option for your garden.
Source:
http://blog.velagopatiofurniture.ca/2015/07/02/the-4-main-types-of-patio-furniture/