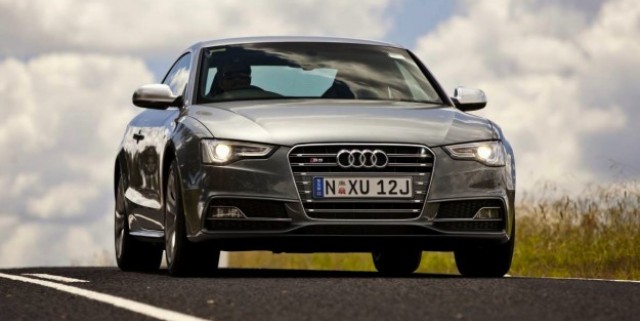 Eight new powertrains have earned gongs in the 2014 Ward's 10 Best Engines awards.
The 20th annual winners' list was dominated by powerplants with an emphasis on efficiency. Three diesels, a three-cylinder petrol and an electric motor earned top honours, while eight of the top 10 also featured direct fuel injection and six utilised forced induction.
The two return winners were the 245kW/440Nm 3.0-litre supercharged V6 in the Audi S5, which claimed its fifth consecutive award, and 206kW/339Nm 3.5-litre V6 in the Honda Accord, which also collected its fifth gong since 2005.
This year's awards marked the first time more than two diesel engines were honoured, with the 120kW/360Nm 2.0-litre four-cylinder from the Chevrolet (Holden) Cruze, the 180kW/570Nm 3.0-litre V6 from the Ram 1500 and the 230kW/630Nm 3.0-litre inline-six from the BMW 535d breaking new ground in 2014.
Just two four-cylinder engines were awarded – down from five last year – with the Cruze's diesel joined on the list by the turbocharged 125kW/250Nm 1.8-litre in the Volkswagen Jetta.
Ford's 92kW/170Nm 1.0-litre three-cylinder EcoBoost petrol engine – winner of the International Engine of the Year award for the past two years – was also honoured by Ward's for its application in the Fiesta city car.
Another pint-sized model, the Fiat 500e, was the only pure-electric car awarded this year. Available only in California at this stage, the 83kW/200Nm motor teams with a 24kWh lithium-ion battery to give the zero-emission Fiat a claimed range of 137km.
The Porsche Cayman's 202kW/290Nm 2.7-litre six-cylinder boxer and the Chevrolet Corvette Stingray's 339kW/624Nm 6.2-litre V8 dominated at the performance end of the spectrum.
To be eligible, powertrains must be new or significantly improved and available in the US by the first quarter of 2014 in a production vehicle with a base price no higher than US$60,000 ($67,200).
2014 Ward's 10 Best Engines:
3.0-litre supercharged V6 (Audi S5)
3.0-litre turbo-diesel inline-six (BMW 535d)
3.0-litre turbo-diesel V6 (Ram 1500)
Electric motor (Fiat 500e)
1.0-litre turbocharged inline-three (Ford Fiesta)
2.0-litre turbo-diesel inline-four (Chevrolet Cruze)
6.2-litre V8 (Chevrolet Corvette Stingray)
3.5-litre V6 (Honda Accord)
2.7-litre six-cylinder boxer (Porsche Cayman)
1.8-litre turbocharged inline-four (Volkswagen Jetta)
Source:
http://www.caradvice.com.au/264322/2014-wards-10-best-engines-revealed/