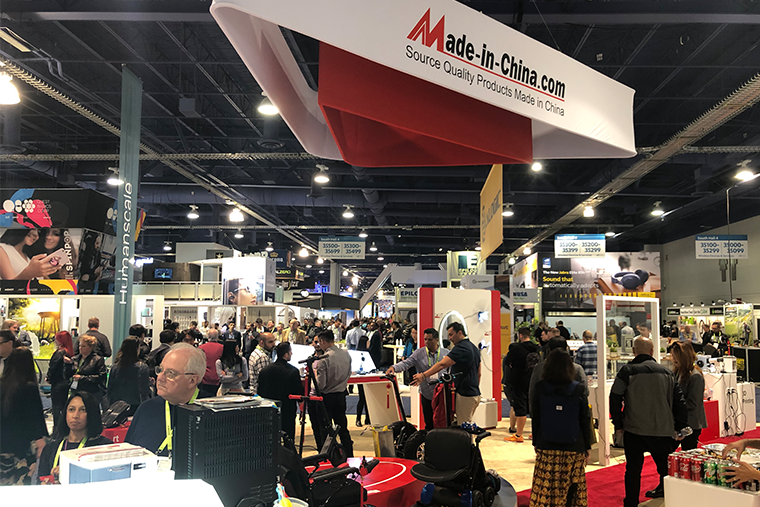 Finding Manufactures
Discovering Chinese Wholesale Suppliers can be as simple as you want it to be. If you have been scouring the Internet, searching for manufactures, keep it up. Every person searching for a Chinese wholesale supplier started from where you are at right now. Securing that long lasting relationship with a reputable Chinese Wholesale Supplier requires that you stay determined and complete your due diligence. Keep reading to discover all that you need to know about procuring Chinese Wholesale goods.
What are some of China's main Manufacturing Cities?
Tianjin is known as one of China's main manufacturing hubs. This city services the port of Mongolia and ships goods used by millions of people every year.
Another famous manufacturing city is Guangzhou. Research into Guangzhou shows that the city's top manufacturing sectors are Automobiles, Petrochemicals and Electronics.
Research these other top Chinese Manufacturing Cities to locate the perfect Chinese Wholesale Relationship:
● Qingdao
● Ningbo
● Hong Kong
● Shenzhen
● Shanghai
Online Sources for Discovering a Chinese Wholesale Supplier
Online sourcing Chinese wholesale goods is a great option. If you are not willing to travel directly to China in person, there are many safe websites that provide you with direct access to hundreds if not thousands of Chinese wholesale manufacturers and suppliers. This is a great website that is well known and offers you a fantastic selection from a wide variety of Chinese Wholesale Suppliers. That is one of the better websites that provides the opportunity to source products directly from Chinese manufacturers at wholesale prices.
If you have been searching for a reputable, dynamic, and well reviewed Chinese wholesale manufacture click HERE to learn more. One of the best parts about having direct access to an online supplier and manufacturer is ease of communication. Discussing deals and agreements electronically can be one of the fastest ways to securing the products that you need rapidly. Don't be left behind as the Internet sweeps the world at breathtaking speed. Digital sources are some of today's most convenient and economical locations to grow your business
How can you go about ordering samples?
Ordering samples can be tricky beast. Before you order online from any Chinese wholesale manufacturer you want to first make sure that their product is at the level of quality you need. Imagine yourself ordering 500 kg of a certain product only to discover that 150 kg of your total order is of inadequate quality and substandard manufacturing. Many would-be online marketers and retailers discover this problem on a daily basis.
Separate yourself from the pact by doing your due diligence and ordering samples when you locate the manufacturer of your Chinese wholesale goods. They will more than likely be offering you the opportunity to acquire samples. This simple process allows you to test their products before placing a large order. If the manufacturer of your Chinese wholesale goods does not have a sample process, then you might want to reconsider doing business with that supplier.
Meeting Directly With Manufacturers
Many people have the romantic dream of traveling to China and meeting with manufacturers in a private setting. The truth is, this is easier done than said. Many people like to make it more complicated than it needs to be. In reality, the manufacturers of your Chinese wholesale goods are eager to meet with you.
How to secure meetings with directly with manufacturers
All you require is a phone call with an international plan and you will be able to set a meeting up with your chosen manufacturer. As they say, the proof is in the putting. Selecting five manufacturers for your Chinese wholesale goods will allow you to choose the best company to do business with. If you would like to meet with all five, you can arrange meetings with all five. If you like to meet with only one of the five, you can meet with only a select few when you arrive in China.
Any reputable business venture will explain to you that numbers mean everything. The more suppliers of your chinese wholesale products that you sit down and talk to, the higher probability of success you will have. Again, this is easier than most people make it out to be.
All you require is an international calling plan through Skype, prepaid SIM card, or account with an internet based calling application. Contacting Chinese wholesale manufacturers is now easier than ever in today's time with WhatsApp. Many of the companies you speak with will actually have a WhatsApp number you can use to directly dial in minutes and talk to them.
The importance of placing a custom order
Asking for a custom order can be as simple as 1,2,3. All you need is a diligent game plan and you're good to go. Securing a custom order for your Chinese wholesale product will make sure that you get only the best of the best products to suit your niche.
There comes a time in every buyer's life when they discover they need a product that will set them apart the competition. This is the time when a custom order becomes necessary. The truth is all Chinese wholesale suppliers are not equal. The quality of your product will rely on your ability to explain exactly what you were looking for.
So now are you realize you might need a custom order how do you go about acquiring one?
Click HERE to discover a qualified and reputable selection of Chinese wholesale suppliers and manufactures. Once you find the manufactures that you need to work with, you can begin discussing the requirements of your order.
How to negotiate for bulk orders
The art of negotiation is one that is well rewarded in savings, profits, and satisfaction. The rules of negotiation start with analyzing what it exactly that you want is. Before you begin any negotiation, you must decide to yourself, what is the goal that you are setting out to achieve. You must also ask yourself, what outcomes you will settle for. Once you have the information of what you deem acceptable ready, you can begin negotiating with Chinese wholesale manufacturers. This can be a fun process or a painful process. However that depends on your level of persistence and intelligence.
Follow this logical process when entering into negotiations with your Chinese Wholesale Suppliers and Manufactures
● Know your goal
● Keep your aspirations high
● Don't settle for anything less than what you're looking for
● Always be ready to walk away if they don't meet your demands
● Maintain a long-term objective in your mind
● Be honest, fair, and objective at all times
● Never except a first offer
Exporting your products from China
Exporting your products from China is a subject that you should already have extensively researched before placing an order. There will be some terminology and lingo that you must get ready to understand. Keep reading to discover what those terms are, and how they can assist you in your ability to understand the realm of Chinese wholesale products.
Key terms in global wholesale shipping
HERE is a great article written by the fabulous company HubSpot that delivers a guide for all foreign trade companies looking to import and export from China.
Also, view the list below to see the acronyms you may come across while sourcing Chinese wholesale goods.
● AES: Automated Export System
● AWB: Air Waybill
● BOL (or B/L): Bill of Lading
● BOM: Bill of Materials
● CBP: Customs & Border Protection
● CI: Commercial Invoice
● COC: Certificate of Conformity
● COO: Certificate of Origin
● DEC: District Export Council
● DGN: Dangerous Goods Note
● DGR: Dangerous Goods Regulations
● DPS: Denied Party Screening
● EAR: Export Administration Regulations
● ECCN: Export Control Classification Number
● EEI: Electronic Export Information
● EMCP: Export Management and Compliance Program
● EOR: Exporter of Record
● FCA (Free Carrier)
● FF: Freight Forwarder
● FSB Notification
● FTA: Free Trade Agreement
● FTR: Foreign Trade Regulations
● FTZ: Foreign Trade Zone
● HS: Harmonized System
● HTS: Harmonized Tariff Schedule
● IATA: International Air Transport Association
● CIF: Cost, Insurance, and Freight.
● CIP: Carriage and Insurance Paid To
● CPT (Carriage Paid To)
● DAP (Delivered at Place)
● DAT (Delivered at Terminal)
● DDP (Delivered Duty Paid)
● EXW (Ex Works)
● FOB (Free on Board)
● IOR: Importer of Record
● ITN: Internal Transaction Number
● LoC: Letter of Credit
● NLR: No License Required
● OIEL: Open Individual Export License
● PL: Pallet List or Packing List
● POA: Power of Attorney
● RPS: Restricted Party Screening
● SDN: Specially Designated National
● SED: Shipper's Export Declaration
● SIEL: Single Individual Export License
● SLI: Shipper's Letter of Instruction
● STA: Strategic Trade Authorization
Chinese Export regulations
Another important aspect of sourcing Chinese products is to understand export regulations. Click HERE to discover a comprehensive list of rules and regulations developed by the United States of America.
Not understanding critical export regulations will lead to the seizure of your Chinese Wholesale goods or the imposition of exorbitant duties. Understanding the laws before you begin exporting products is an absolute must. HERE is another comprehensive list of regulations developed by the Chinese government to help you understand export and import regulations.
The time comes in every entrepreneur or companies existence where they must dive deep into complicated export regulations. Taking this time to secure your future by understanding the rules properly will be the difference between efficiently securing your Chinese wholesale products or delaying the process with additional costs that will derail your entire venture.
Import Regulations
The regulations behind importing Chinese wholesale goods will vary from country to country. America, Canada and the entire western world operate off strict import regulations that are set in stone. Below you will find a list of attributes that your government may prohibit importation on the basis of.
● Chemical composition
● Quality of manufacturing standards
● Timely application of import paperwork
● Paying of duties
● Government classifications such as illegal or dangerous
● Goods harmful to the population and citizens of the nation in any way
To be 100% sure if your Chinese wholesale products are allowed to be imported into your nation, check with your home government.
● Check US regulations here
● Check Australian regulations here
● Check the regulations for England here
● Check Russian regulations here
● Check New Zealand regulations here
● Check Nigerian regulations here
● Check French regulations here
● Check German regulations here
Who can benefit from Chinese Wholesale Goods.
1. Inventors
Every inventor stands to benefit from Chinese wholesale products. Your unique invention deserves only proper wholesale components that China can provide. It would be immeasurably beneficial for your ideas. There comes in every time inventor's life when they are only focused on building the best quality prototype.
The truth is that Chinese wholesale goods can serve many purposes. However when developing your product, or invention, you want only the best quality materials. Click HERE to discover many manufacturers that are ready to ship the components you need to build the next world-class paradigm shifting inventions.
2. Branding Solutions
Branding your company with quality and unique merchandise will set you far apart from the competition. Whether you need a cigar box with the company logo or pens that explain your mission statement, custom branding solutions have the power to grow and take your business to the next level.
Chinese Wholesale suppliers and manufactures always have the ability to custom brand your goods to give your company the reputation it deserves.
3. Prototype companies
If you are in the business of building prototypes for other inventors, click HERE to view many Chinese wholesale manufacturers that are ready for your business. The truth is that finding good help is hard to come by. That is why a website like this can deliver you only the best of the best options for Chinese wholesale goods and merchandise.
4. Sourcing consumer electronic parts
Consumer electronics are the cornerstone of Chinese Manufacturing. Circuit boards, telecommunications software, and many other pieces of tech can be sourced from China. If you're looking to build a unique cell phone, or something as simple as even a universal tv remote, the level of expertise you will receive from Chinese wholesale manufacturers and suppliers is astounding.