Jaguar Land Rover has opened its £500m Engine Manufacturing Centre at Wolverhampton in the West Midlands, UK.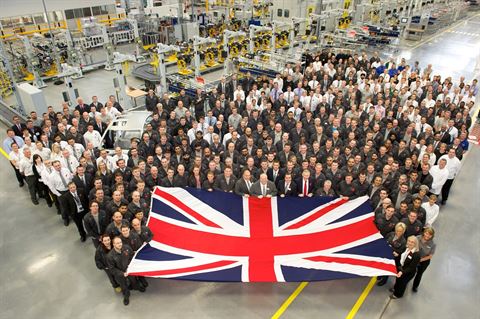 The facility has marked the beginning of in-house engine production for the company.
The plant will be manufacturing the next generation 2.0-litre diesel engine for the next generation Jaguar XE along with ultra-low emission 4-cylinder petrol and diesel engines.
The new engine facility has around 21,000 individual solar panels which will supply more than 30% of the plant's energy requirements, which is equivalent to the energy required to power 1,600 homes.
Jaguar Engine Manufacturing Centre Operations Director Trevor Leeks said: "Our new Engine Manufacturing Centre is an important step in advancing the competitiveness and capability of the UK automotive sector.
"The production of in-house engines will support the expansion of the UK supply chain providing critical mass for inward investment."
The new engine plant has also created a total of 6,900 jobs in the UK.
Image:Jaguar Engine Manufacturing Centre. Photo:courtesy of Jaguar Land Rover.
Source:
http://www.automotive-business-review.com/news/jaguar-opens-500m-engine-manufacturing-facility-in-uk-311014-4423512