Opel has previewed the next generation Corsa OPC (Opel Performance Center) with advanced features and technology.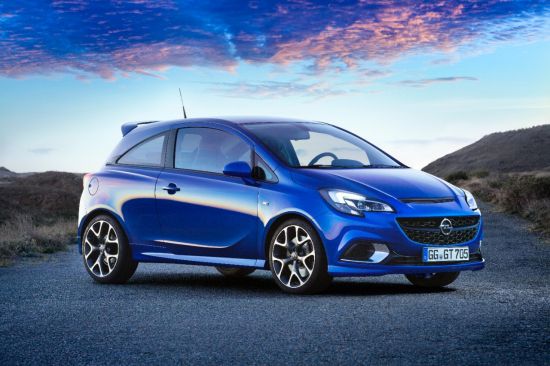 The car is powered by 1.6-liter turbocharged gasoline engine capable of producing 207 hp and 245 Nm of torque between 1,900 and 5,800 rpm.
The car has six speed transmission which helps transfer the power to the front wheels.
Corsa OPC is capable of accelerating 0- 100 km/h in 6.8 seconds and has maximum speed of 230 km/h.
Opel has made the car fuel economic as it consumes 7.5l/100 km for the combined cycle of 174 g/km CO2.
The company has added cues that make the car a part of the OPC with exclusive paint in flash blue, large air intakes, aluminum-framed openings below the headlights along with bold sill side trims.
Two different variants of the spoiler are available which includes a subtle rear spoiler which is standard and an optional flamboyant version which creates more downforce at the rear axle.
Opel is also offering its IntelliLink infotainment system as an option for drivers, for connecting their vehicles to iOS and Android devices.
Opel Group CEO Dr. Karl-Thomas Neumann "The new Corsa OPC impressively proves how high our engineers have set the bar in the sporty small car segment.
" It shows exactly what it is made of on winding mountainous roads and even on the racetrack, and it is so much fun that you do not want to get out of it anymore. Typical OPC - simply pure passion."
Image: Opel Corsa OPC . Photo: courtesy of Opel.
Source:
http://design.automotive-business-review.com/news/opel-previews-corsa-opc-050215-4504405