Japanese automaker Toyota is planning to produce its RAV4 at its Cambridge North Assembly plant in Ontario, Canada starting in 2019.
Apart from Toyota RAV4, the plant will also be producing hybrid version of RAV4.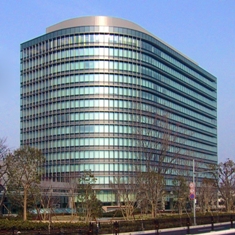 The company previously unveiled the RAV4 Hybrid which features a 2.5-liter Atkinson-cycle four-cylinder engine along with a small electric motor.
The vehicle is capable of producing combined, this hybrid powertrain of 194 horsepower and 206 pound-feet of torque, which is a significant improvement over the RAV4.
The hybrid version of the RAV4 can accelerate from 0- 60 mph in just 8.1 seconds making it one second faster than the average RAV4.
The automaker plans to introduce Toyota's New Global Architecture (TNGA) which is designed to develop and building vehicles, involving new production equipment and new processes at the plant.
Toyota president Brian Krinock said: "With a new platform and the latest technology, TMMC will have the flexibility to respond to the evolving needs of the automotive marketplace."
"Bringing TNGA to Canada will propel us to the next generation of automotive manufacturing and provide the basis for our longstanding commitment to employment stability."
"When we implement this project in 2019, we will have been making vehicles in Canada for thirty years. This investment will revitalize our plant and create the foundation for our future success."
Toyota also mentioned that it will be making significant investment towards the Ontario plant.
Image: Toyota Motor headquarters at Toyota City. Photo: courtesy of Chris 73/Wikipedia.
Source:
http://greenvehicles.automotive-business-review.com/news/toyota-to-start-production-of-rav4-at-canadian-plant-121115-4716770