American craft brewery New Belgium Brewing has expanded its product range with the introduction of new year-round beer, Slow Ride Session IPA.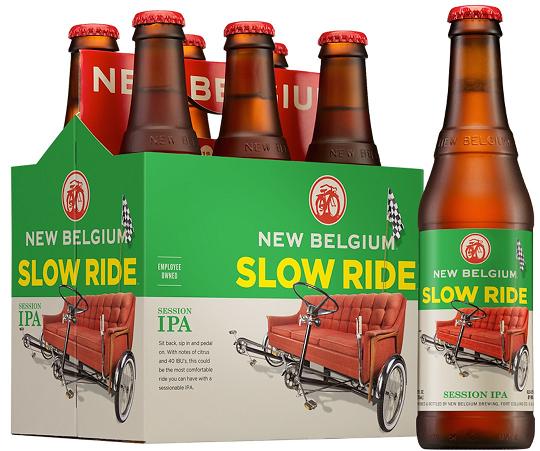 Bottled at 4.5% ABV, the new Slow Ride Session IPA is made with three types of hops including Target, Cascade, Centennial.
The company has designed a new dry-hopping technique just for this beer, which pulls out a ton of hop character without adding too much bitterness.
New Belgium Brewing claims that the new alcoholic beverage is made with Pale and C-80 malts, and it offers aromas of orange and lemon citrus, apricot, blueberry, mango and papaya.
Founded in 1991, New Belgium Brewing operates a craft brewery that produces beers. The company sells its products in the United States and British Columbia.
Image: Slow Ride Session IPA. Photo: courtesy of New Belgium Brewing Company.
Source:
http://beer.drinks-business-review.com/news/new-belgium-brewing-expands-portfolio-with-new-slow-ride-session-ipa-130115-4487667