Jeep, a brand of Chrysler Group, is set to introduce its new Wrangler Polar Edition, which made its debut at last month's Frankfurt Motor Show, in US in November.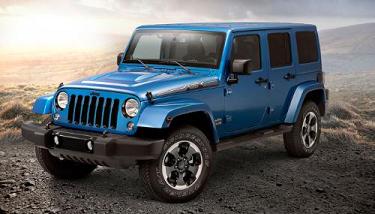 The company noted that new 2014 Jeep Wrangler Polar Edition is inspired from the severe climate and extreme conditions that characterize the Antarctic region.
The new limited-edition Jeep Wrangler features new front grille with Black accents, body-color hardtop, 18-inch polished Gloss Black alloy wheels and Polar White interior finishes.
It comes with a Standard Trac-Lok limited-slip rear differential - with available electronic locker - for challenging extreme routes and demanding driving conditions in any weather.
Chrysler Group Jeep Brand president and CEO Mike Manley said that Jeep Wrangler is known for its 4x4 capability on any road or trail and in any weather condition.
"The new Jeep Wrangler Polar Edition represents a tip of the hat to our loyal Jeep enthusiasts who are also lovers of outdoor winter activities and adventures. This new winter-themed Jeep will get them where they want to go, in a fun, new, unique - and very capable - special-edition package," Manley added.
The standard equipment for on-board comfort includes automatic climate control, leather-wrapped steering wheel with integrated controls, heated front seats, height-adjustable driver seat, Electronic Vehicle Information Centre (EVIC) and cruise control.
The new model will be powered by the Pentastar 3.6-liter V-6 engine that delivers 285 hp and 260 ft.-lbs. of torque and is paired to a standard six-speed manual or an available five-speed automatic transmission. Wrangler achieves up to 21 miles per gallon while providing strong low-end torque necessary for easy off-roading, the company said.
Source:
http://manufacturing.automotive-business-review.com/news/jeep-to-introduce-wrangler-polar-edition-in-us-241013