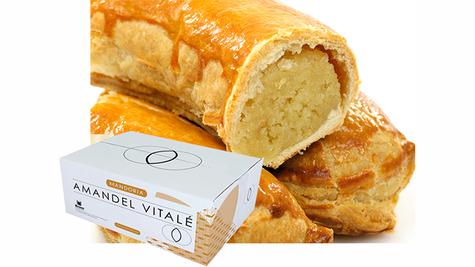 Norwegian conglomerate Orkla has signed an agreement to acquire 70% stake in Broer Bakkerijgrondstoffen to expand its presence in the Netherlands.
Broer is a manufacturer of almond paste, bakery ingredients and ice cream powder.
Orkla Food Ingredients (OFI) is acquiring the firm through its wholly-owned subsidiary Sonneveld, a manufacturer of bread improvers and mixes.
Both the parties have agreed on a purchase price of €6m on a debt-free basis.
The transaction allows Sonneveld to expand its portfolio in the Netherlands in categories that OFI has already has a major presence.
The acquisition of Broer, which has its own production of ready mixes for soft-serve ice cream, is expected to strengthen OFI's position in the Netherlands ice cream market.
Broer manufactures mainly for the Dutch B2B market, but also exports products to other countries, primarily Belgium.
Orkla EVP and CEO of OFI Pål Eikeland said: "This acquisition is in line with Orkla's desire to grow in selected categories and markets where we see potential for further growth and synergies.
"Broer holds solid positions in categories that are already part of OFI's core business, and the acquisition is strategically important for strengthening OFI's presence in selected geographies in Europe."
OFI said that it would be able to contribute to the further development of the Broer 's sales, marketing and product development activities.
Broer employs 32 people, and is located in Waddinxveen, Netherlands. It earned a revenue of €17m in 2015.
In 2015, OFI acquired the Dutch sales and distribution companies Frusco and Briceland to expand its operations for ice cream ingredients and accessories to the Netherlands.
Orkla also agreed to completely acquire Austrian breakfast and health products manufacturer Bioquelle last year.
Source:
http://ingredients.food-business-review.com/news/orkla-to-buy-dutch-ingredients-maker-broer-for-6m-050916-4996121