Premium Ingredients Food Services India is planning to set up second modular and portable powder blending (PPB) manufacturing facility in India by mid 2016.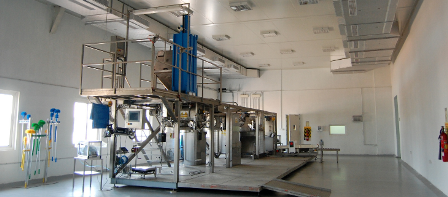 The company, which is a part of the Blendhub Corp group, specializes in the formulation and blending of food powder products.
The second factory will be located at the Sri City Domestic Tariff Area (DTA), north of Chennai in Tamil Nadu state.
It will serve the Indian domestic market by manufacturing the company's own formulations. The new facility will also function as a hub for Indian and international raw material producers, formulation blenders, food manufacturers, and formulators from Blendhub Corp's professional network.
The facility will function as a platform for Indian and foreign companies to "Make In India" food powders for the Indian market with minimal or no CAPEX along with minimal risk, thereby offering high food safety standards, the company claims.
The companies can get their formulations endorsed by Blendhub Corp, which enables them to capitalize the business potential of their formulations and application's expertise on a freelance basis.
The entire process of establishment of the second factory is planned to be completed in a span of eight months. The process includes construction of the plant, operational approvals, ISO 22000 certification, among other requirements.
The first PPB, which is located at the Special Economic Zone (SEZ), north of Chennai, has been operational since 2011. This facility produces food powder mixes for international markets, using Indian raw materials partially. It offers food powder mixes to GCC nations.
Image: Premium Ingredients's first portable powder blending factory is located in Chennai. Photo: Courtesy of Blendhub Corp.
Source:
http://ingredients.food-business-review.com/news/premium-ingredients-plans-to-set-up-second-food-powder-blending-factory-in-india-271115-4738930